What's the Difference between Active and Passive Twinax Cable?
SOPTO Special Topic
Certificate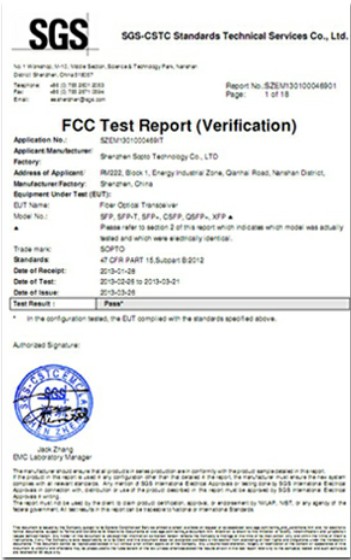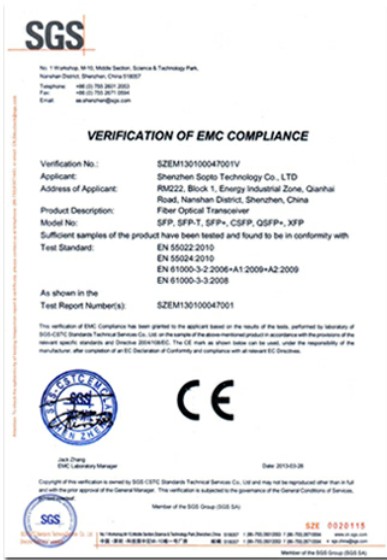 Guarantee
Except products belongs to Bargain Shop section, all products are warranted by SOPTO only to purchasers for resale or for use in business or original equipment manufacturer, against defects in workmanship or materials under normal use (consumables, normal tear and wear excluded) for one year after date of purchase from SOPTO, unless otherwise stated...
Return Policies
Defective products will be accepted for exchange, at our discretion, within 14 days from receipt. Buyer might be requested to return the defective products to SOPTO for verification or authorized service location, as SOPTO designated, shipping costs prepaid. .....
Applications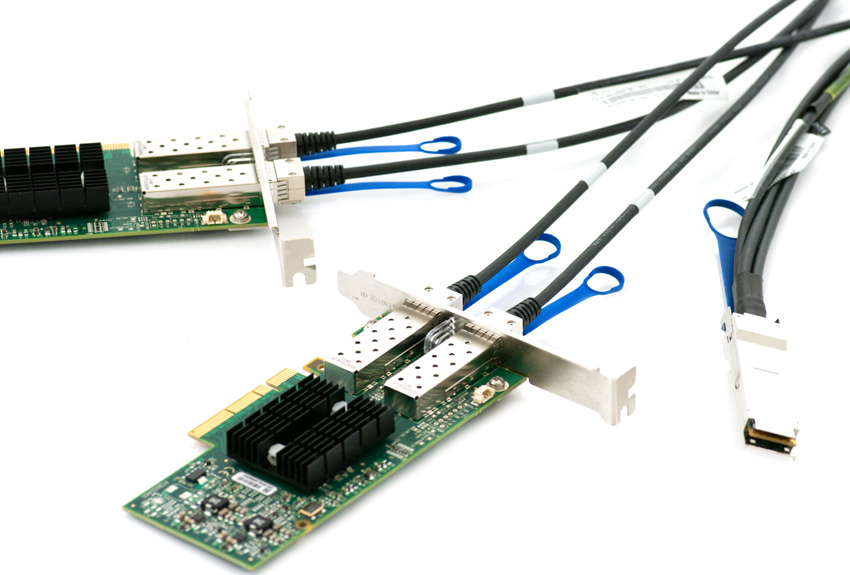 Twinax Cables are mainly used with PCI or PCI-E Card for the short distance interconnection in the server room.
Related Products
Performance Feature
Stable Transmission Speed
Reliable Transmission
Various Length Selection
Wider Operating Temperature
Good for HPC
Good for Data Center
Recommended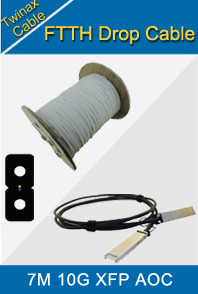 What's the Difference between Active and Passive Twinax Cable?
Active twinax cable
An active twinax cable carries a 10 Gig Ethernet signal over long lengths (5m or more, like XFP active cable) of copper with the use of signal boosting technology. Passive copper cables contain no electrical components. Active copper cables contain electrical components in the connectors that boost signal levels. This makes active copper cables slightly more expensive than passive copper cables; however, they can connect the Converged Network Adapter (CNA) to a top-of-the-rack switch over longer distances than passive copper cables.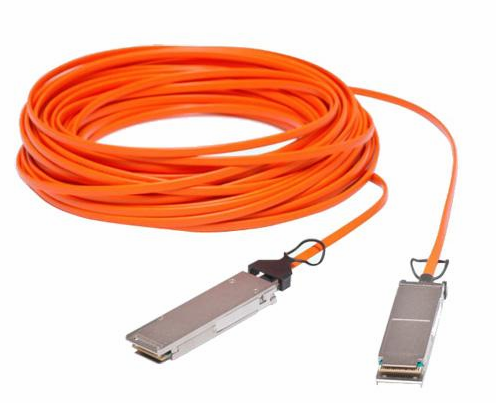 Passive twinax cable
A passive twinax cable carries a 10 Gig Ethernet signal over short lengths (5m or under, like SFP passive cable) of copper with no additional components to boost signal.
How to distinguish active or passive twinax cable
There isn't a truly visual way to tell the difference between active and passive twin-ax cables. Active or passive twin-ax cable assembly and connects directly into an SFP+ housing. The active twin-ax cable has active electronic components in the SFP+ housing to improve the signal quality; the passive twin-ax cable is just a straight "wire" and contains no active components. Generally twin-ax cables that are less than 5 meters in length are active and greater than 5 meters in length are passive but this is a general rule of thumb and will vary from vendor to vendor. The connectors are the same and the cable jackets are identical. So how do you tell? Most manufacturers will have some sort of marking on the cable connector head which will identify the cable as active or passive. It is hard to tell by simply looking at it.
How to choose passive or active twinax cable
With all cables, length and signal strength are always something to look into. For shorter distances it is common practice to use passive cables, they are rated for ranges up to 5m and provide a good working solutions at a great cost. SFP+ DAC (Direct Attach Copper) passive twinax cable is suitable for very short distances transmission and offers a highly cost-effective and low power solution to connect within racks and across adjacent racks. SFP+ twinax passive cable allows for a serial data transmission up to 10.3Gb/s, which is a low cost choice for very short reach applications of 10GbE or 1-8G Fiber Channel.
When the distance between connection points that exceed 5m, it is highly recommended to use active cables to ensure signal is transferred all the way through. The cost may be a bit higher, but the signal is improved and gives peace of mind by creating a trustworthy connection.
Related Knowledge: