How to test 10G SFP+ Direct Attach Passive Copper cables?
SOPTO Special Topic
Certificate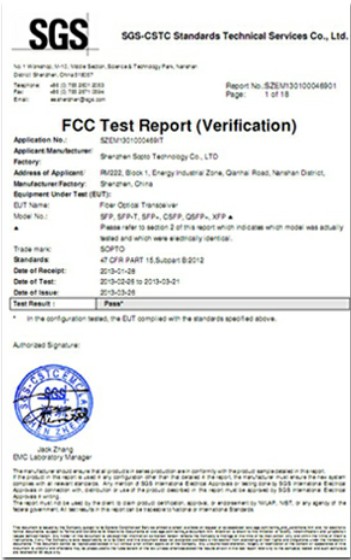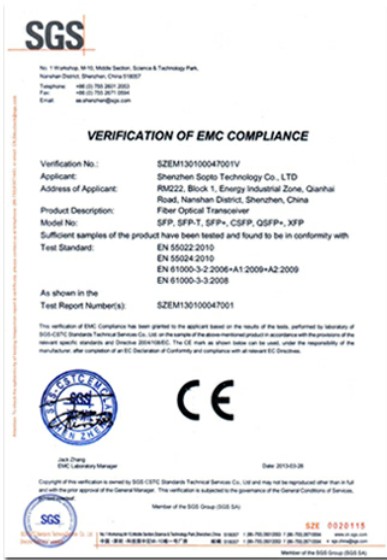 Guarantee
Except products belongs to Bargain Shop section, all products are warranted by SOPTO only to purchasers for resale or for use in business or original equipment manufacturer, against defects in workmanship or materials under normal use (consumables, normal tear and wear excluded) for one year after date of purchase from SOPTO, unless otherwise stated...
Return Policies
Defective products will be accepted for exchange, at our discretion, within 14 days from receipt. Buyer might be requested to return the defective products to SOPTO for verification or authorized service location, as SOPTO designated, shipping costs prepaid. .....
Applications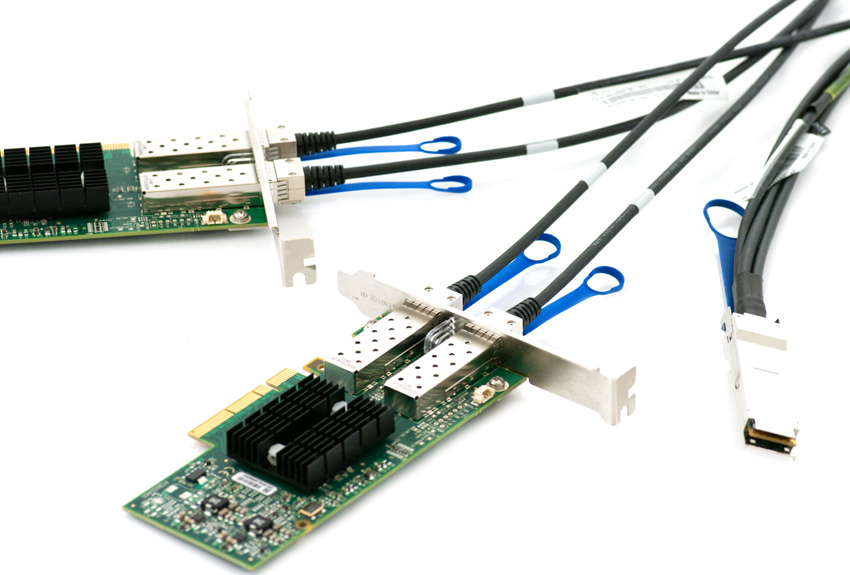 Twinax Cables are mainly used with PCI or PCI-E Card for the short distance interconnection in the server room.
Related Products
Performance Feature
Stable Transmission Speed
Reliable Transmission
Various Length Selection
Wider Operating Temperature
Good for HPC
Good for Data Center
Recommended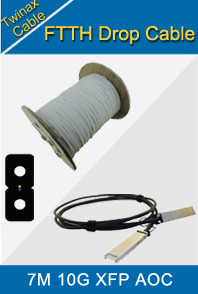 How to test 10G SFP+ Direct Attach Passive Copper cables?
10Gb/s SFP+ Direct Attach copper cable have two choice: passive and active cable. Passive SFP+ DAC cable assembly allows for a serial data transmission up to 120Gbps, which is a low cost choice for very short reach applications of 10GbE.
The design of passive SFP+ DAC cable has no signal amplification and CDR in the cable assembly. EDC (Electronic Dispersion Compensation) is typically used on host board designs when passive copper cable assemblies are utilized. EDC allows for an extended length of passive cable assemblies. Now, let us go to High Speed Electrical Measurements SFF-8431 has many requirements for how to test a SFP+ Cables. WDP Measurements, VMA and VCR Measurements, SDD11 and SCC11 Measurements for differential and common mode return loss, Return loss measurements were measured on a VNA with the module compliance test boards.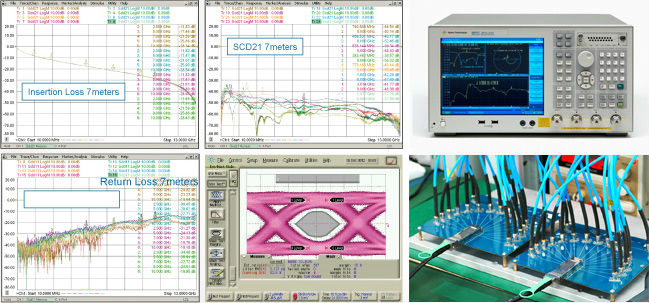 The following is the test item for a typical SFP+ Passive cable:
Differential Impedance,

Differential Insertion Loss (SDD21 & SDD12)

Differential Return Loss (SDD11 & SDD22)

Differential to Common Mode Conversion (SCD21 & SCD12)

Differential Imbalance (SDD31 and SDD42 when driven differentially)

TDT Skew (Intra-Pair & Inter-Pair)

Rise-time Degradation

Extracted Eye Pattern

Ability to add equalizer in eye pattern measurement for high speed systems

Measured PRBS Eye Pattern (Up to 12.5Gbps)
SOPTO is the global leading supplier of fiber optic transceiver & twinax cable, it has established complete test process and automatic test system to ensure its products 100% in accordance with the requirements of SFF-8431 standards for production test. Apart from  SFP+ Passive cables, SOPTO also offers SFP+ Active Cable,QSFP+ Cables,QSFP+ AOC etc. high speed interconnection products.
Related Knowledge: