What is Fiber Optic Network Card?
SOPTO Special Topic
Certificate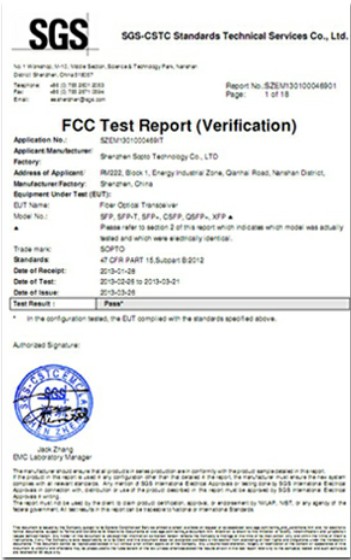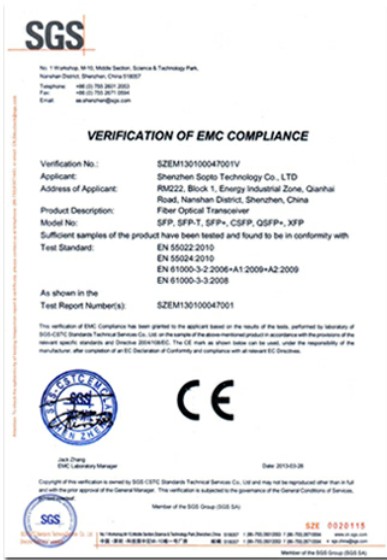 Guarantee
Except products belongs to Bargain Shop section, all products are warranted by SOPTO only to purchasers for resale or for use in business or original equipment manufacturer, against defects in workmanship or materials under normal use (consumables, normal tear and wear excluded) for one year after date of purchase from SOPTO, unless otherwise stated...
Return Policies
Defective products will be accepted for exchange, at our discretion, within 14 days from receipt. Buyer might be requested to return the defective products to SOPTO for verification or authorized service location, as SOPTO designated, shipping costs prepaid. .....
Applications
PCI-E NIC Cards provide redundant connectivity to ensure an uninterrupted network connection.

PCI-E NIC Cards are ideal for VM environments with multiple operating systems, requiring shared or dedicated NICs.

They are specially designed for desktop PC clients, servers, and workstations with few PCI Express slots available.
Related Products
Performance Feature
Recommended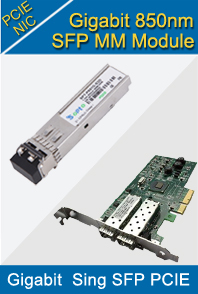 What is Fiber Optic Network Card?
Fiber network interface card, scientific name is Fiber Channel HBA. Fiber optic network card use 32/64-bit PCI bus network interface card, the establishment of the PC or the connection between the server and the switch, to solve the bottleneck problem of the Intranet server NIC mode fiber optic transmission media interface, 32/64bit/66MHz's Compact PCI bus interface truly support the efficient transmission; integrated communication controller chip to ease the pressure of the CPU data processing; In addition also provided VLAN tagging, data flow priority, power management and other intelligent processing power; driver The library supports multiple operating system platforms.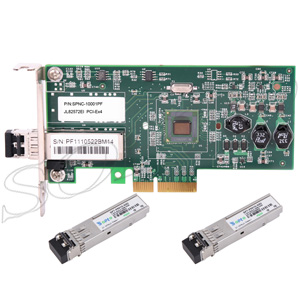 In general, each network card has more than one LED (Light Emitting Diode) indicator light, is used to indicate different working status of the network cards, to facilitate our view the card is working properly. The typical LED indicators Link/Act, Full, Power and so on. Link/Act means that the connection active, Full indicates whether full-duplex (Full Duplex), and Power is power instructions.
Fiber optic network cards main control chip is the core component of the network cards, a performance of the card is good or bad, mainly to see the quality of this chip. Network interface card main control chip commonly used 3.3V low power design, the 0.35m chip technology, which allows it to quickly calculate the data flowing through the network card, so as to reduce the burden on the CPU.
Remote Wake Technology (WOL, Wake-on-LAN) from the card in conjunction with other software and hardware, through LAN remote boot a technology, regardless of access to a computer far away from us, in what position, as long as in the same local area network within, can be activated at any time. This technique is ideal for remote network management requirements of the environment, if there is such a requirement in the purchase card should note that has this capability. Can be remote wake-up computer hardware have certain requirements, mainly on the card, motherboard and power supply.
For purchasing high quality fiber optic network cards with low cost or for more products' information, please contact a Sopto representative by calling 86-755-36946668, or by sending an email to info@sopto.com.