SOPTO Special Topic
Certificate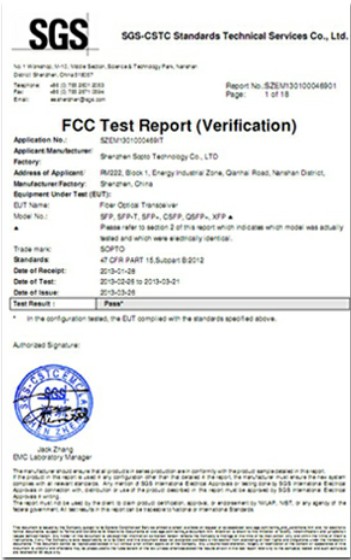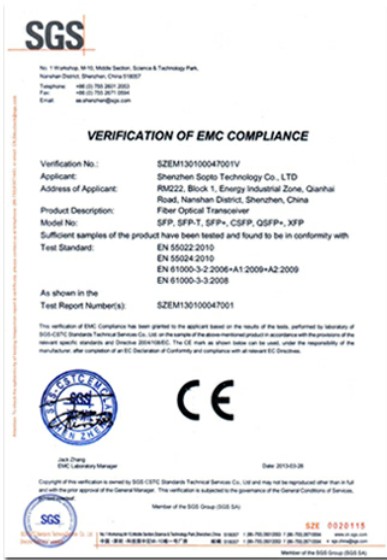 Guarantee
Except products belongs to Bargain Shop section, all products are warranted by SOPTO only to purchasers for resale or for use in business or original equipment manufacturer, against defects in workmanship or materials under normal use (consumables, normal tear and wear excluded) for one year after date of purchase from SOPTO, unless otherwise stated...
Return Policies
Defective products will be accepted for exchange, at our discretion, within 14 days from receipt. Buyer might be requested to return the defective products to SOPTO for verification or authorized service location, as SOPTO designated, shipping costs prepaid. .....
Applications
PCI-E NIC Cards provide redundant connectivity to ensure an uninterrupted network connection.

PCI-E NIC Cards are ideal for VM environments with multiple operating systems, requiring shared or dedicated NICs.

They are specially designed for desktop PC clients, servers, and workstations with few PCI Express slots available.
Related Products
Performance Feature
Recommended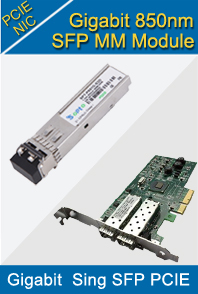 What Is a PCI Device?
A PCI device is a piece of computer hardware that plugs directly into a PCI slot on the motherboard of the computer. PCI stands for Peripheral Component Interconnect, which is a bus that was introduced to the market by the Intel Corporation in 1993. The technology to operate PCI is integrated into the motherboard of most computers manufactured since 1995.
Significance
Basically, every personal computer has two primary buses, which are linked to the central processing unit. The system bus, which is also the fastest, connects main memory, or RAM, to the CPU. The PCI bus is not as fast as the system bus. Its primary purpose is to facilitate communication of hardware devices of all types such as audio, video, network or graphics with the microprocessor.
Gigabit EF Dual Port PCI-E Server Adapter with 2 SFP Slots
Network Cards
A type of PCI device is the network adapter. It is also call a network interface card. It is needed for interfacing with other computers over a network, especially the Internet. There are many PCI network adapters from which to choose. The two most popular are the mini PCI and wireless adapter cards. Wireless network cards are integrated into the motherboard of desktop computers. The mini PCI is the device that is preinstalled in most laptop computers. It enables you to establish a wireless connection to a computer network with your notebook computer.
Audio Cards
Another commonly used PCI device is the audio card, or sound card. It is a combination of hardware and software used to produce sound. Some sound cards may have their own microprocessors and RAM, as well as the basic input/output, such as microphone and speaker, connections that are on all sound cards. Software embedded within the hardware enables the PCI sound card to communicate with other programs and the computer's operating system.
PCI Express
The latest PCI device for video, graphics and video-editing is the PCI Express. It's the most recent standard for the PCI bus, which works with nearly any operating system and has more bandwidth.
PnP
Plug and Play helped to catapult the PCI device into the forefront in computing. The PnP technology is a feature that allows the user to simply insert the PCI card into the computer slot, and everything needed to connect the hardware to the system occurs automatically. This advance was collaboration between the Intel Corporation, who assimilated the PCI and PnP technology and the Microsoft Corporation providing the framework required in the operating system. The PCI device you connect to your computer must be compatible with your system. The computer's case has to be opened up in order to plug the device into the designated slot.
USB vs. PCI
USB is another option for adapters that add functionality to a PC or laptop, such as wireless adapters. USB offers simple plug-in convenience, but is less powerful than PCI for wireless connectivity, according to a 2011 PC World article. If you have the option of both and performance is a concern, you may wish to stick with PCI.
For more info, please browse our website.