Some Info about PCI Express
SOPTO Special Topic
Certificate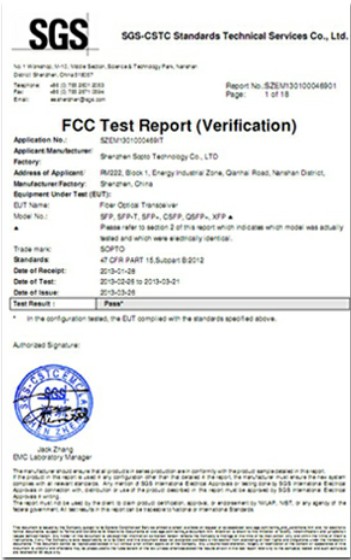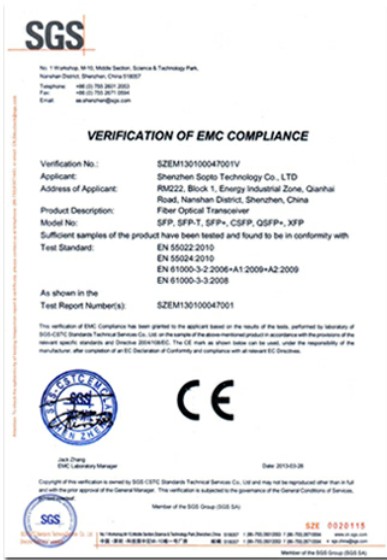 Guarantee
Except products belongs to Bargain Shop section, all products are warranted by SOPTO only to purchasers for resale or for use in business or original equipment manufacturer, against defects in workmanship or materials under normal use (consumables, normal tear and wear excluded) for one year after date of purchase from SOPTO, unless otherwise stated...
Return Policies
Defective products will be accepted for exchange, at our discretion, within 14 days from receipt. Buyer might be requested to return the defective products to SOPTO for verification or authorized service location, as SOPTO designated, shipping costs prepaid. .....
Applications
PCI-E NIC Cards provide redundant connectivity to ensure an uninterrupted network connection.

PCI-E NIC Cards are ideal for VM environments with multiple operating systems, requiring shared or dedicated NICs.

They are specially designed for desktop PC clients, servers, and workstations with few PCI Express slots available.
Related Products
Performance Feature
Recommended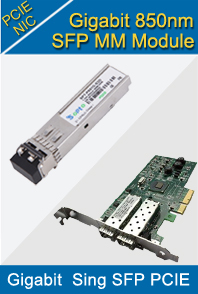 Some Info about PCI Express
A high-speed hardware interface from Intel for connecting peripheral devices is introduced in 2002 and originally known as "Third Generation I/O" (3GIO), PCI Express (PCIe) superseded both PCI and PCI-X, and new motherboards may come with a mix of PCI and PCIe slots or only PCIe.
Since the mid-2000s, computer motherboards have had one PCIe slot for a display adapter (graphics card). PCIe is also used for internal Wi-Fi cards, 10 Gigabit Ethernet cards, hard drives and solid state drives (SSDs).
Rather than "PCX," the official abbreviation of PCI Express is "PCIe." PCX is too much like PCI-X, another PCI standard.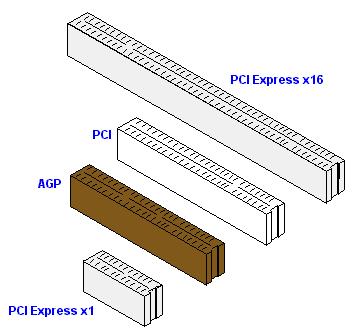 Different Size Slots
Rather than the shared bus structure of PCI, PCIe provides a switched architecture using serial communications channels that provide a 250 MB/sec (PCIe 1.0) and 500 MB/sec (PCIe 2.0) transfer rate per lane. Cards and motherboards are forward and backward compatible between versions.
Channels can be combined in x2, x4, x8, x16 and x32 configurations, creating a parallel interface of independently controlled "lanes." The switch backplane bandwidth determines the total capacity.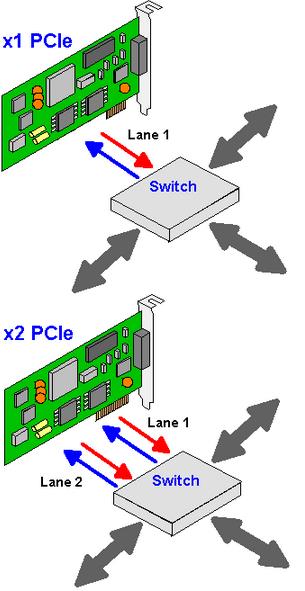 Parallel Transfer in Serial Form
External PCIe extends the bus outside the box; for example, from a laptop to a high-end external display adapter (graphics card) in its own housing. A mini version for internal laptop use was also developed.
PCIe is not plug compatible with PCI. The x1 slot is a single-lane implementation, while the x16 slot supports 16 lanes for high-speed data transfer.
Each lane is an independent single-bit serial channel to the PCIe backplane. The AGP slot gave way to an x16 PCI Express slot for the display adapter (graphics card). The cards have different edge connectors to ensure they plug into the right slot. 
By the way, Sopto is dedicated in providing PCIE Sever Cards. For more info about PCIE Server Adapters, please feel free to consult us, or by calling 86-755-36946668, or by sending an email to info@sopto.com.