Performance of Network Interface Cards
SOPTO Special Topic
Certificate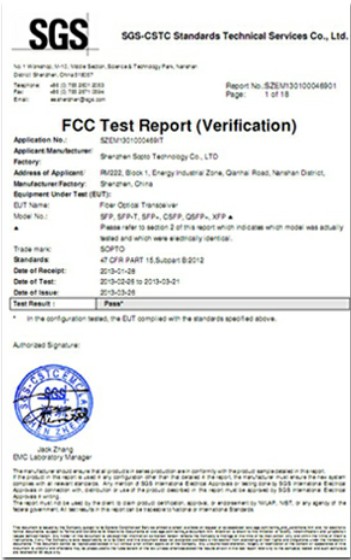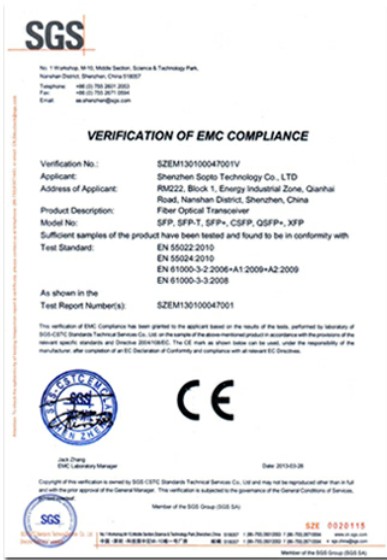 Guarantee
Except products belongs to Bargain Shop section, all products are warranted by SOPTO only to purchasers for resale or for use in business or original equipment manufacturer, against defects in workmanship or materials under normal use (consumables, normal tear and wear excluded) for one year after date of purchase from SOPTO, unless otherwise stated...
Return Policies
Defective products will be accepted for exchange, at our discretion, within 14 days from receipt. Buyer might be requested to return the defective products to SOPTO for verification or authorized service location, as SOPTO designated, shipping costs prepaid. .....
Applications
PCI-E NIC Cards provide redundant connectivity to ensure an uninterrupted network connection.

PCI-E NIC Cards are ideal for VM environments with multiple operating systems, requiring shared or dedicated NICs.

They are specially designed for desktop PC clients, servers, and workstations with few PCI Express slots available.
Related Products
Performance Feature
Recommended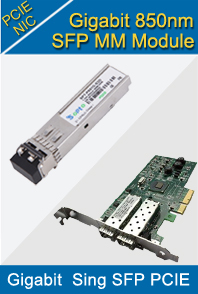 Performance of Network Interface Cards
A Network Interface Card or NIC Card (also referred to as a Network Interface Controller, Network Adapter, LAN Adapter or LAN card) is how your computer connects to the wired network in your home or office. It is a physical and data link layer device which uses MAC addresses. NIC adapter is plugged inside the computer either in the PCI slot or built-in the motherboard. Without it, there would be no interaction between the cord in the wall and your computer!
The network interface card is installed in an expansion slot of the computer. This card connects the computer to a network, and contains information on the computer's location and also instructions for sending and receiving data over the network. It adds a serial port to the computer and the port connects directly to a network. NIC converts the computers' low power signals to high power signals that can be transmitted over the network. NIC's speed is measured in megabits per second (Mbps).
External LAN cards are larger and are placed in any PCI slot on the motherboard, except the PCI Express slot. Internal LAN cards on the other hand come integrated with your chipset. Internal LAN cards are integrated into the motherboard of your computer and generally provide higher transfer speeds on a network. Internal LAN cards require drivers to function, thus if your internal LAN card stop working for any reason you will first need to reinstall your drivers with a fresh download. If however that still doesn't fix your problems, you will need to buy an external network interface driver. Make sure to buy a network interface card that offers the same transfer speeds as your internal LAN card.
LAN cards usually support network transfer rates of 10, 100 or 1000, megabits per second. Depending on your requirements and network you should choose a LAN card that will provide the optimal transfer rate for your network.
Gigabit PF Dual Port Server Adapter
LAN cards are used mostly in Ethernet networks and designate an IP address to your connection. This IP address is what defines your computer's connection on the Internet or your network. Every NIC has unique MAC address and no two NIC cards from two different vendors can have the same MAC address. NIC has twisted pair, BNC and AUI sockets. The one end of the network cable is used to connect with the NIC and the other end is used to connect with the hub or switch. NIC provides the full-time connectivity for the data transmission. Sometimes computers do not communicate with each other due to the malfunctioning of the NIC.
A twisted pair UTP/STP with RJ45 connector is used to connect the computer with the Hub or Switch. Fiber Optics Cable or Fiber Patch Cables can also be used to connect the computer to the hub or switch. A NIC can be wired or wireless and it has digital circuitry and microprocessor. Before buying and installing a network interface card, make sure that it is compatible with the other network devices. There are different vendors of the NIC such as D-Link, 3Com, Intel, Realtek, Baylan and Sopto.
For purchasing high quality PCIE NIC or other related products with low cost or for more products' information, please contact a Sopto representative by calling 86-755-36946668, or by sending an email to info@sopto.com.