PCIe2 2x10Gb FCoE 2x1GbE SFP+ Adapter Overview
SOPTO Special Topic
Certificate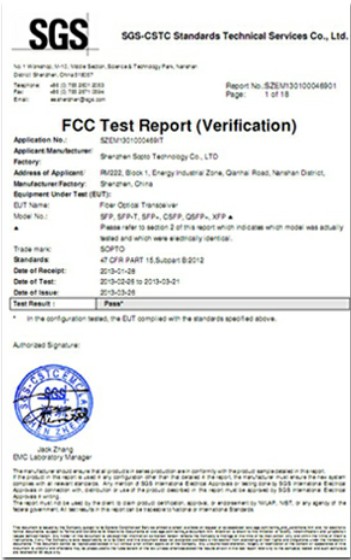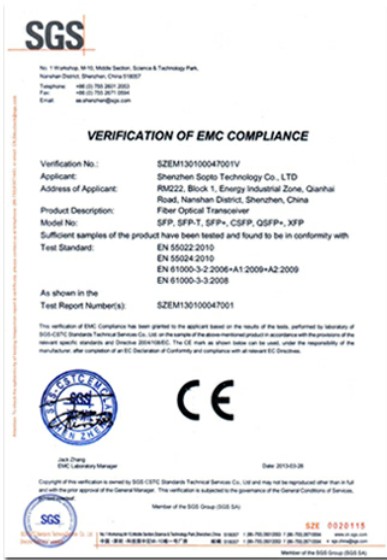 Guarantee
Except products belongs to Bargain Shop section, all products are warranted by SOPTO only to purchasers for resale or for use in business or original equipment manufacturer, against defects in workmanship or materials under normal use (consumables, normal tear and wear excluded) for one year after date of purchase from SOPTO, unless otherwise stated...
Return Policies
Defective products will be accepted for exchange, at our discretion, within 14 days from receipt. Buyer might be requested to return the defective products to SOPTO for verification or authorized service location, as SOPTO designated, shipping costs prepaid. .....
Applications
PCI-E NIC Cards provide redundant connectivity to ensure an uninterrupted network connection.

PCI-E NIC Cards are ideal for VM environments with multiple operating systems, requiring shared or dedicated NICs.

They are specially designed for desktop PC clients, servers, and workstations with few PCI Express slots available.
Related Products
Performance Feature
Recommended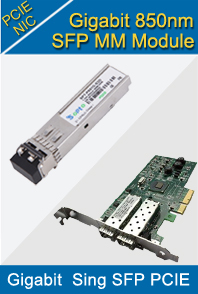 PCIe2 2x10Gb FCoE 2x1GbE SFP+ Adapter Overview
The IBM PCIe2 2x10Gb FCoE 2x1GbE SFP+ Adapter is a PCI Express (PCIe) generation 2, low-profile capable adapter. The adapter has four-ports and is a Fibre Channel over Ethernet (FCoE) converged network adapter (CNA). This adapter provides a PCIe 2.0 host bus interface. The adapter is a high-performance adapter that consolidates traffic for networking and Fibre Channel storage. 
The adapter is optimized for cloud computing, virtualization, storage, and other data center applications. Both FCoE and network interface controller (NIC) functions are available for both FCoE ports. Use of the FCoE requires that you use convergence enhanced Ethernet (CEE) switches. The link aggregation and failover features of the adapter make it suitable for critical network applications that require redundancy and high availability.
PCIe2 2x10Gb FCoE 2x1GbE SFP+ Adapter
The four-port adapter provides two 10 Gb FCoE SR small form-factor pluggable (SFP+) ports and two 1 Gb RJ45 Ethernet ports. The two 10 Gb FCoE ports are connected by little connector-type (LC) connectors. Each FCoE port provides Ethernet connectivity with a nominal data rate of 10 Gbps (gigabits per second). Each of the 1 Gb ports provides Ethernet connectivity at a data rate of 1 Gbps and is connected with Ethernet cables. A 10 Mb data rate is not supported
10Gigabit Ethernet Server Adapters X520 SFP+ 2
As an optical fiber optical communication service provider, Sopto supplies compatible gigabit PCI Express Cards and 10G SFP+ Cables as well as XFP cables, QSFP+ cables and so on for Cisco, IBM, HUAWEI and other brands' devices. Our products have a reasonable price. For the details, please contact a Sopto representative by calling 86-755-36946668, or by sending an email to info@sopto.com.