PCIe Gen 3 Standard Development
SOPTO Special Topic
Certificate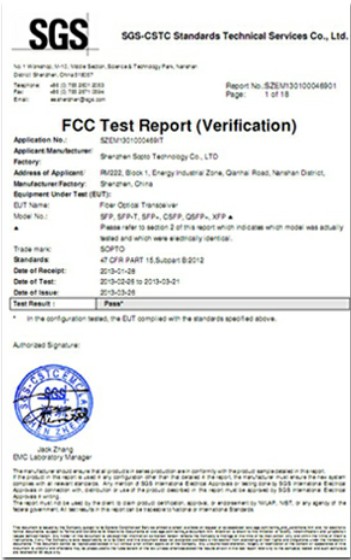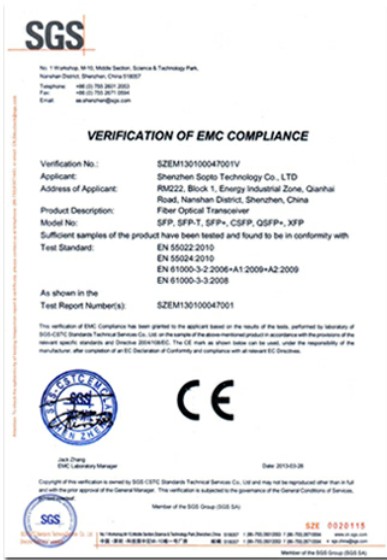 Guarantee
Except products belongs to Bargain Shop section, all products are warranted by SOPTO only to purchasers for resale or for use in business or original equipment manufacturer, against defects in workmanship or materials under normal use (consumables, normal tear and wear excluded) for one year after date of purchase from SOPTO, unless otherwise stated...
Return Policies
Defective products will be accepted for exchange, at our discretion, within 14 days from receipt. Buyer might be requested to return the defective products to SOPTO for verification or authorized service location, as SOPTO designated, shipping costs prepaid. .....
Applications
PCI-E NIC Cards provide redundant connectivity to ensure an uninterrupted network connection.

PCI-E NIC Cards are ideal for VM environments with multiple operating systems, requiring shared or dedicated NICs.

They are specially designed for desktop PC clients, servers, and workstations with few PCI Express slots available.
Related Products
Performance Feature
Recommended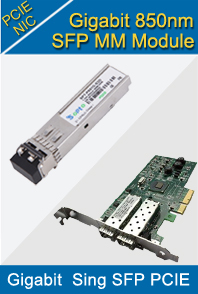 PCIe Gen 3 Standard Development
The goal of the PCI-SIG work group defining this next-generation interface was to double the bandwidth of PCIe Gen 2, which is 5 gigatransfers per second (GT/s) signaling but 4GT/s effective bandwidth after 8b/10b encoding overhead.
The group had two choices: either to increase the signaling rate to 10GT/s with 20 percent encoding overhead or select a lower signaling rate (8GT/s) for better signal integrity and reduced encoding overhead with a different set of challenges.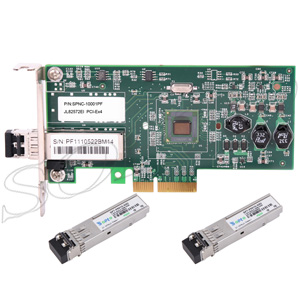 The PCI-SIG decided to go with 8GT/s and reduce the encoding overhead to offer approximately 7.99GT/s of effective bandwidth, approximately double that of PCIe Gen 2.
The increase in signaling rate from PCIe Gen 2's 5GT/s to PCIe Gen 3's 8GT/s provides a sixty percent increase in data rate and the remainder of the effective bandwidth increase comes from replacing the 8b/10b encoding (20 percent inefficiency) with 128b/130b coding (1-2 percent inefficiency).
PCI2 Gen2 and PCIe Gen3 Comparison
The challenge of moving from PCIe Gen 2 to Gen 3 is to accommodate the signaling rate where clock timing goes from 200ps to 125ps, jitter tolerance goes from 44ps to 14ps and the total sharable band (for SSC) goes down from 80ps to 35ps.
These are enormous challenges to overcome but the PCI-SIG has already completed board, package, and system modeling to make sure designers are able to develop systems that support these rates. The table below highlights some key aspects of PCIe Gen 2 and Gen 3.
The beauty of the Gen 3 solution is that it will support twice the data rate with equal or lower power consumption than PCIe Gen 2. Additionally, applications using PCIe Gen 2 would be able to migrate seamlessly as the reference clock remains at 100MHz and the channel reach for mobiles (8 inches), clients (14 inches), and volume servers (20 inches) stay the same.
More complex equalizers, such as decision feedback equalization, may be implemented optionally for extended reach needed in a backplane environment. The Gen 3 specification will enhance signaling by adding transmitter de-emphasis, receiver equalization, and optimization of Tx/Rx Phase Lock Loops and Clock Data Recovery.
The Gen 3 specification also requires devices that support Gen 3 rate to dynamically negotiate up or down to/from Gen 1 and Gen 2 data rates based on signal/line conditions.
Sopto is a professional PCI Express Server Adapter Cards Supplier. For more information or for the newest quotes of our products, please contact a Sopto representative by calling 86-755-36946668, or by sending an email to info@sopto.com.