SOPTO Special Topic
Certificate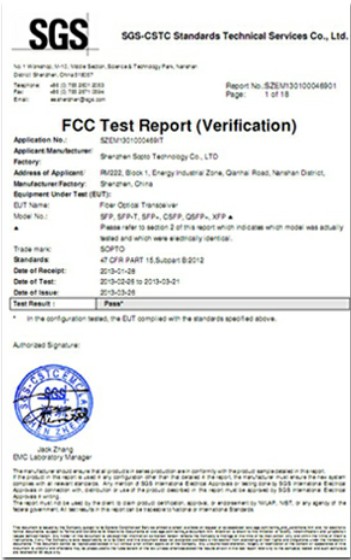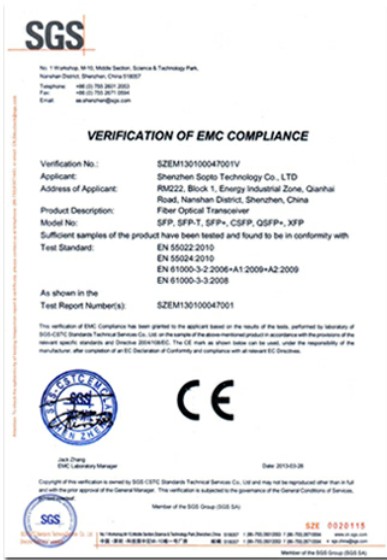 Guarantee
Except products belongs to Bargain Shop section, all products are warranted by SOPTO only to purchasers for resale or for use in business or original equipment manufacturer, against defects in workmanship or materials under normal use (consumables, normal tear and wear excluded) for one year after date of purchase from SOPTO, unless otherwise stated...
Return Policies
Defective products will be accepted for exchange, at our discretion, within 14 days from receipt. Buyer might be requested to return the defective products to SOPTO for verification or authorized service location, as SOPTO designated, shipping costs prepaid. .....
Applications
PCI-E NIC Cards provide redundant connectivity to ensure an uninterrupted network connection.

PCI-E NIC Cards are ideal for VM environments with multiple operating systems, requiring shared or dedicated NICs.

They are specially designed for desktop PC clients, servers, and workstations with few PCI Express slots available.
Related Products
Performance Feature
Recommended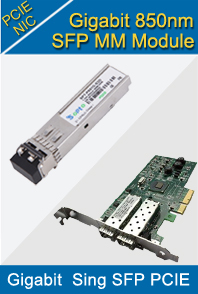 PCI-X 2.0 Overview
PCI-X 2.0 is a new, higher speed version of the conventional PCI standard, which supported signaling speeds up to 533 megatransfers per second (MTS). Revision 1.0 of the PCI-X specification defined PCI-X 66 and PCI-X 133 devices that transferred data up to 133 MTS, or over 1Gbyte per second for a 64-bit device. 
The present revision adds two new speed grades: PCI-X 266 and PCI-X 533, offering up to 4.3 gigabytes per second of bandwidth, 32 times faster than the first generation of PCI. Another major feature of the PCI-X 2.0 specification is enhanced system reliability. ECC support has been added both for the header and payload, providing automatic single-bit error recovery and double-bit error detection. These new standards keep pace with upcoming advances in high-bandwidth business-critical applications such as Fibre Channel, RAID, networking, InfiniBand™ Architecture, SCSI, and iSCSI.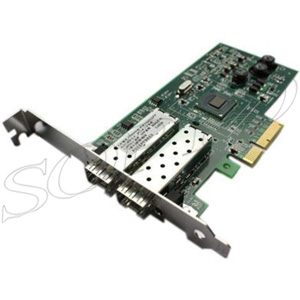 PCI-X 2.0 is built upon the same architecture, protocols, signals, and connector as traditional PCI. The reuse of many of the design elements from the conventional PCI and PCI-X1.0b standards eases design and implementation migration. Migration to PCI-X 266 and PCI-X 533 is further simplified by retaining hardware and software compatibility with previous generations of PCI and PCI-X. As a result, new designs can immediately connect with hundreds of PCI and PCI-X products that are currently available. The combination of backwards compatibility and ease of migration provides investment protection for customers, developers, and manufacturers of existing PCI and PCI-X technologies as they migrate to PCI-X 266 and PCI-X 533.
PCI-X 2.0 also includes new features that will enhance applications in the future. It defines a new 16-bit interface width specifically designed for those applications that are constrained by space, such as embedded RAID controllers, or portable applications. PCI-X 2.0 also expands the device configuration space for each device-function to 4Kbytes, and defines a new Device ID Message transaction to enable simplified peer-to-peer transactions for applications such as streaming-media.
For over ten years, the PCI-SIG has been developing the world's most popular bus technology. The PCI-X 2.0 266 MHz and 533 MHz standards lay the groundwork for the next decade, and further backwards-compatible extensions are planned beyond 533 MHz.
Summary of PCI-X 2.0 Features
Doubles and Quadruples PCI-X bandwidth.

Full hardware and software backward compatibility to previous generations of PCI.

Builds upon tens of man-centuries of development.

Uses the same form factor, pin-outs, connector, bus widths, and protocols.

Enables 10Gb Ethernet, 10Gb Fibre Channel, InfiniBand™ Architecture, and other IO technologies.

Full RAS support including ECC.

Performance 32 times higher than the first generation of PCI.
For more info about PCI Express and optical fiber communication, please browse our website or contact a Sopto representative by calling 86-755-36946668, or by sending an email to info@sopto.com.