PCI Express Bus Definition
SOPTO Special Topic
Certificate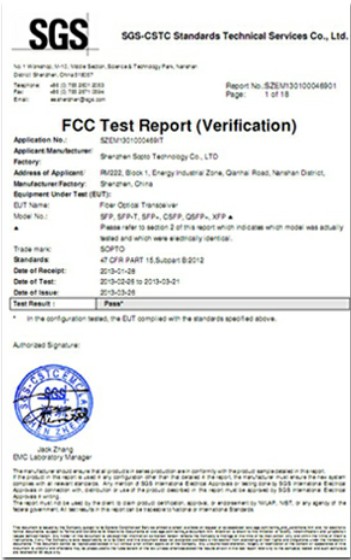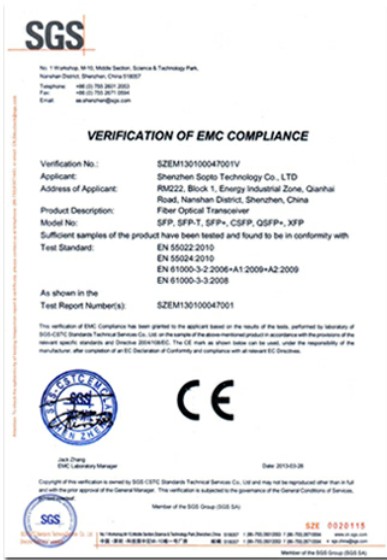 Guarantee
Except products belongs to Bargain Shop section, all products are warranted by SOPTO only to purchasers for resale or for use in business or original equipment manufacturer, against defects in workmanship or materials under normal use (consumables, normal tear and wear excluded) for one year after date of purchase from SOPTO, unless otherwise stated...
Return Policies
Defective products will be accepted for exchange, at our discretion, within 14 days from receipt. Buyer might be requested to return the defective products to SOPTO for verification or authorized service location, as SOPTO designated, shipping costs prepaid. .....
Applications
PCI-E NIC Cards provide redundant connectivity to ensure an uninterrupted network connection.

PCI-E NIC Cards are ideal for VM environments with multiple operating systems, requiring shared or dedicated NICs.

They are specially designed for desktop PC clients, servers, and workstations with few PCI Express slots available.
Related Products
Performance Feature
Recommended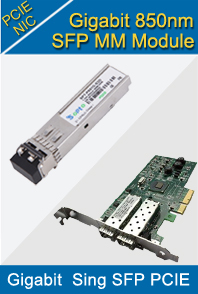 PCI Express Bus Definition
The PCI Express bus defines the Electrical, topology and protocol for the physical layer of a point to point serial interface over copper wire or optical fiber. In addition to the Physical Layer, the PCI Express specification also covers the Transaction Layer and Data Link Layer. The Physical Layer resides with Layer 1, and the Data Link Layer resides with Layer 2 of the OSI protocol model.
PCI Express is the new serial bus addition to the PCI series of specifications. However the electrical and mechanical interface for PCI Express is not compatible with the PCI bus interface. This is a serial bus which uses two low-voltage differential LVDS pairs, at 2.5Gb/s in each direction [one transmit, and one receive pair]. 
A PCI Express link is comprised of these two unidirectional differential pairs each operating at 2.5Gbps to achieve a basic over all throughput of 5Gbps [before accounting for over-head.
10Gigabit Ethernet Server Adapters X520 SFP+ 2
PCI Express uses 8B/10B encoding [each 8 bit byte is translated into a 10 bit character in order to equalize the numbers of 1's and 0's sent, and the encoded signal contains an embedded clock]. 
PCI Express supports 1x [2.5Gbps], 2x, 4x, 8x, 12x, 16x, and 32x bus widths [transmit / receive pairs]; 2.5Gigabits/second per Lane per Direction. The 8B/10B changes the data transfer numbers to 250MBps per lane, raw data [B= Bytes, b=Bits]. The reduction in throughput is accounted for under the protocol section.
Revision 2.0 increases the speed to 5GT/s [4 GB/s]. LVDS stands for: Low Voltage Differential Signaling. Revision 3.0 (Gen 3) due out in 2010 increases the speed to 8GT/s and changes the encoding to 128b/130b to reduce the overhead. The new bandwidth will increase from 4Gb/s (Gen 2) to 7.99Gb/s both from overhead reduction and bit time reductions. Note; Giga-Transfers per Second (GT/s)

LVDS Single Link Interface Circuit
Sopto supply professional PCI-E Server Adapters. To purchase high quality PCIe Cards with low cost or for more products' information, please contact a Sopto representative by calling 86-755-36946668, or by sending an email to info@sopto.com.