How to Solve Network Card is not Installed Successfully?
SOPTO Special Topic
Certificate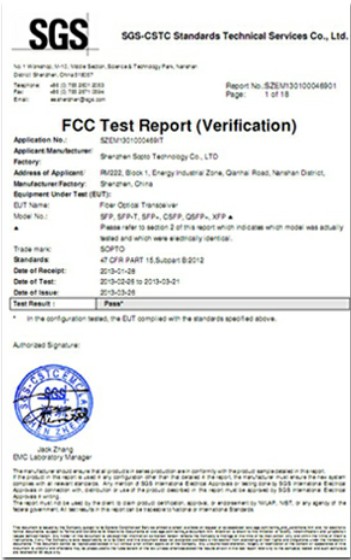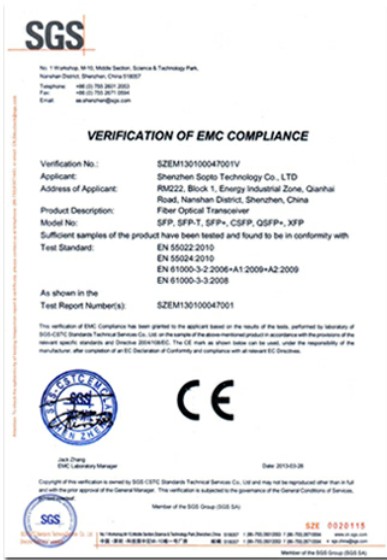 Guarantee
Except products belongs to Bargain Shop section, all products are warranted by SOPTO only to purchasers for resale or for use in business or original equipment manufacturer, against defects in workmanship or materials under normal use (consumables, normal tear and wear excluded) for one year after date of purchase from SOPTO, unless otherwise stated...
Return Policies
Defective products will be accepted for exchange, at our discretion, within 14 days from receipt. Buyer might be requested to return the defective products to SOPTO for verification or authorized service location, as SOPTO designated, shipping costs prepaid. .....
Applications
PCI-E NIC Cards provide redundant connectivity to ensure an uninterrupted network connection.

PCI-E NIC Cards are ideal for VM environments with multiple operating systems, requiring shared or dedicated NICs.

They are specially designed for desktop PC clients, servers, and workstations with few PCI Express slots available.
Related Products
Performance Feature
Recommended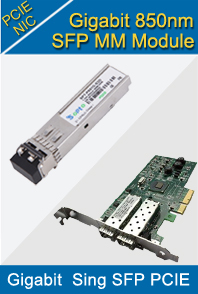 How to Solve Network Card is not Installed Successfully?
General cause of the network card is not installed successfully may be that the network card driver does not interrupt number or I/O value does not and network cards hardware failure. You can be detected according to the following steps:
1. Such network cards are generally factory was set some default values, these values include "interrupt" (IR Q value) is "3", "I/O address range (I/O) is 300-31F", you can double-click the card name here, to detect whether these values has been modified, if not, please correct (correction need to restart the computer).
2. If the above is believed to be correct, and the network cards still does not work (i.e. the front there is a yellow exclamation point), please re-enter the "Device Manager" tab, expand Ports (COM LPT), if there are communication port (COM2) the presence of the word, you also need to shield the COM2 port. Because the defaults COM2 port will occupy interrupt No.3, so that the initial value of and NE2000 compatible family network cards conflict, so the network cards does not work. 
Operation, restart the computer, press the "Del" key on the keyboard to enter the CMOS when the computer restarts, follow the prompts, then Intergraded periphery A LS item, select the "Onboard Serial Port 2", then press on the keyboard "Page Up" key to re-election to "Disable" (disabled) press the "Esc" key to return the CMOS main menu, press the "F10" key to save changes made to restart the computer.
3. If it is or not, I suggest right-click and choose "delete", and then restart the computer, and re-strict step-by-step to add this network cards.
4. The next attempt, you can replace the network cards slot to try.
5. If it still does not work, then either the network cards is not NE2000 compatible series, either the card itself is faulty.
6. Of course, if someone modified the fiber network cards interrupt number and I/O values that you use the default value of nature is not, therefore, to be safe, you can find this network cards complete installation the setting disk, run inside the setup program, check its default value, if there are different re-based on the new value to be modified; when you run the setup program, the system prompts can't find the relevant network cards, is your card is not inserted, or where slot or the network cards hardware failure.
For purchasing high quality Network Cards with low cost or for more products' information, please contact a Sopto representative by calling 86-755-36946668, or by sending an email to info@sopto.com.