How to Build a Network Server?
SOPTO Special Topic
Certificate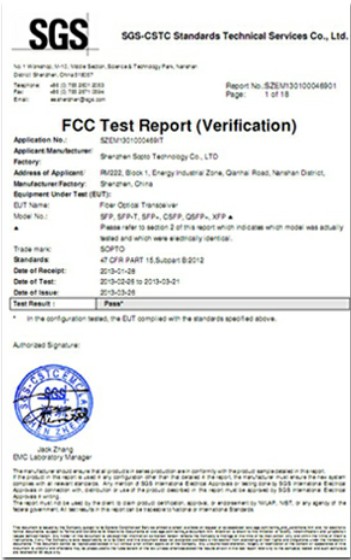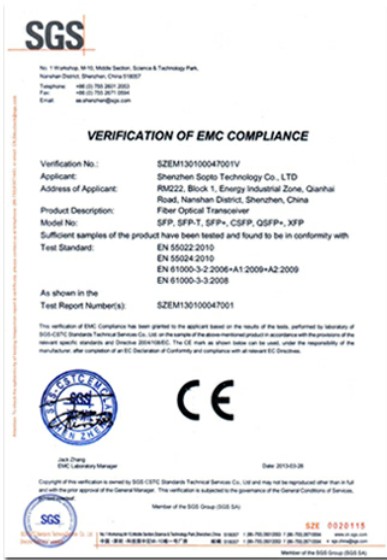 Guarantee
Except products belongs to Bargain Shop section, all products are warranted by SOPTO only to purchasers for resale or for use in business or original equipment manufacturer, against defects in workmanship or materials under normal use (consumables, normal tear and wear excluded) for one year after date of purchase from SOPTO, unless otherwise stated...
Return Policies
Defective products will be accepted for exchange, at our discretion, within 14 days from receipt. Buyer might be requested to return the defective products to SOPTO for verification or authorized service location, as SOPTO designated, shipping costs prepaid. .....
Applications
PCI-E NIC Cards provide redundant connectivity to ensure an uninterrupted network connection.

PCI-E NIC Cards are ideal for VM environments with multiple operating systems, requiring shared or dedicated NICs.

They are specially designed for desktop PC clients, servers, and workstations with few PCI Express slots available.
Related Products
Performance Feature
Recommended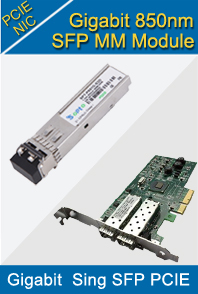 How to Build a Network Server?
A network server is a computer specifically built to filter Internet traffic into and out of your local network, and to help shoulder the burden of resource sharing between multiple computer terminals. While many small home networks that consist of only two or three computers have no need for a dedicated server, the benefits of adding a server will become greater as more computers are added.
Installing a server will heighten the security of your network and make your transferring of files much faster. You can easily build your own server by ordering the parts online or purchasing them from a computer shop and then assembling them at home.
Follow 11 steps shown below; you can easily build a network server.
Decide how much storage space your server will need, based on how many users there are on the network and the average file size they will be dealing with. Choose a larger size, such as 500 gigabytes or larger, if you have many users and medium-to-large files; or go with a smaller hard drive that only has 200 gigabytes of space or less if only a few people will be accessing it. Compare the prices of the various types of hard drive between online and local retailers like Tiger Direct and New Egg.
Pick a motherboard for your server that will properly fit the case you have in mind, and will also be able to handle the amount of RAM you intend to install. Choose a motherboard that is slightly more high-end than you currently need, just in case you need to upgrade the other components of your server at a later time.
Buy as much RAM for your server as you can afford, as that is the backbone of the system that will determine the speed at which files can be accessed.
10Gigabit Ethernet PCI Express 2.0 Server Adapters Card
Purchase the other physical components you will need for the server, such as the processor, case, monitor, CD drive, cooling fan, keyboard and mouse.
Choose an operating system that will work well with the other operating systems on the network. Pick a system such as Windows XP Professional version if the other computers are using versions of Windows XP, or instead use Windows 2000 Server Edition if they are using older operating systems.
Screw the mounting screws into the server case that came with the motherboard. Attach the motherboard using the remaining smaller screws.
Follow the motherboard instruction manual to plug in the power supplies and other cables into the correct slots.
Mount the processor onto the processor slot of the motherboard.
Connect the hard drive to the power supply, and then snap the RAM into the RAM slots.
Close the case and insert screws into the slots on the side. Connect the remaining components, such as the monitor, keyboard and mouse.
Insert the operating-system install disc, and then follow the onscreen instructions to complete the installation and finish building your server.
Tips & Warnings
Do not bother getting a high-end graphics or sound card for the system, as the server should never be used directly to run programs that will need those types of extra components. When putting together computer parts, always uses an anti-static wrist strap or computer-repair tools that have been treated with anti-static materials. Download and install anti-virus and spyware-blocking software, as well as a spam-filtering program to protect your network.
Not all motherboards support all types of RAM and all brands of processors. Check the specifications of the motherboard before buying it, so you know it will be compatible with all of your other components. Do not touch the inside of the computer if the power is on or the system is even plugged in.
Sopto supplies high quality PCI Express Cards with reasonable price specifically for network servers. For the newest quotes, please contact a Sopto representative by calling 86-755-36946668, or by sending an email to info@sopto.com. For more info, please browse our website.