How Do I Know If My PCI Express Card Is at 16X?
SOPTO Special Topic
Certificate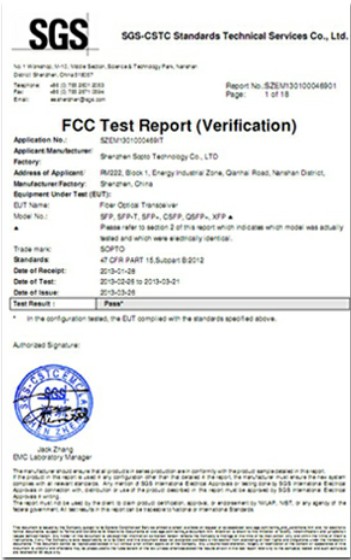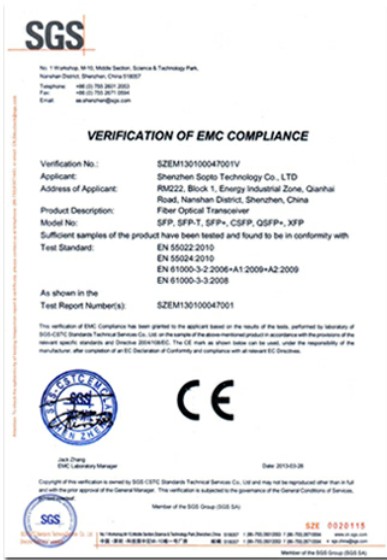 Guarantee
Except products belongs to Bargain Shop section, all products are warranted by SOPTO only to purchasers for resale or for use in business or original equipment manufacturer, against defects in workmanship or materials under normal use (consumables, normal tear and wear excluded) for one year after date of purchase from SOPTO, unless otherwise stated...
Return Policies
Defective products will be accepted for exchange, at our discretion, within 14 days from receipt. Buyer might be requested to return the defective products to SOPTO for verification or authorized service location, as SOPTO designated, shipping costs prepaid. .....
Applications
PCI-E NIC Cards provide redundant connectivity to ensure an uninterrupted network connection.

PCI-E NIC Cards are ideal for VM environments with multiple operating systems, requiring shared or dedicated NICs.

They are specially designed for desktop PC clients, servers, and workstations with few PCI Express slots available.
Related Products
Performance Feature
Recommended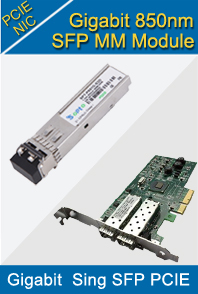 How Do I Know If My PCI Express Card Is at 16X?
PCI Express is a serial interface device between different expansion cards (such as video, sound and wireless cards) and the motherboard. PCI Express comes in four speeds: x1, x4, x8 and x16.
The slots for the four speeds differ in lengths; the higher the speed, the longer the length of the connector on the motherboard. It is possible to plug in some lower speed cards into higher speed slots. However the cards will still be limited to the lower speed.
Gigabit PF Dual SFP Port PCI Express Server Adapter Operated in 16x Slots
Then, how do we tell the PCI Express Card is at 16X? Please follow the steps below.
Unplug the computer and remove the side panel to access the inside. Unplugging the computer reduces the risk of electrical shock.
Unscrew the PCI Express card with the screwdriver and remove the card to examine it. The PCI Express card is connected horizontally to the motherboard. There is one screw that holds the card to the case.
Read the white printing on the motherboard that specifies the speed of the slot. It should read something similar to "Primary PCIE x16 (x16 electrical)." This means that the slot is for a PCIE x16 card and that it functions at x16 speed.
As long as the PCI Express card is also x16, it will be running at x16 speed. To identify whether a PCI Express card is x16, look at the side of the card that connects to the motherboard slot. If the card connectors take up the entire motherboard PCI Express x16 slot, then it is x16. If it only takes up some of the connector, it is a lower speed PCI Express card.
For more info, please browse our website.