Dual 10G SFP+ Slot Ethernet Server Adapter Card Introduction
SOPTO Special Topic
Certificate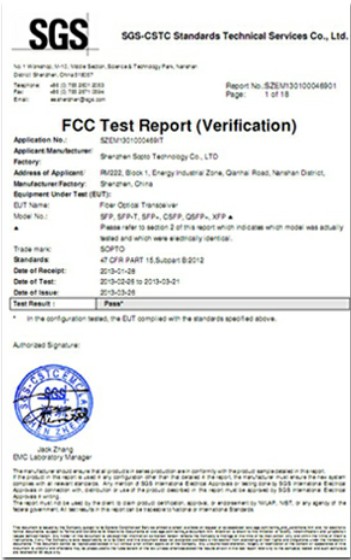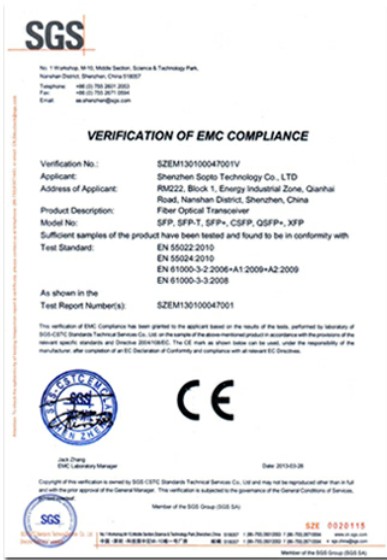 Guarantee
Except products belongs to Bargain Shop section, all products are warranted by SOPTO only to purchasers for resale or for use in business or original equipment manufacturer, against defects in workmanship or materials under normal use (consumables, normal tear and wear excluded) for one year after date of purchase from SOPTO, unless otherwise stated...
Return Policies
Defective products will be accepted for exchange, at our discretion, within 14 days from receipt. Buyer might be requested to return the defective products to SOPTO for verification or authorized service location, as SOPTO designated, shipping costs prepaid. .....
Applications
PCI-E NIC Cards provide redundant connectivity to ensure an uninterrupted network connection.

PCI-E NIC Cards are ideal for VM environments with multiple operating systems, requiring shared or dedicated NICs.

They are specially designed for desktop PC clients, servers, and workstations with few PCI Express slots available.
Related Products
Performance Feature
Recommended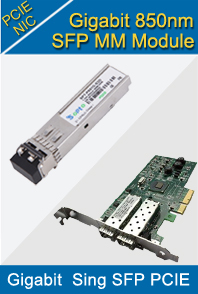 Dual 10G SFP+ Slot Ethernet Server Adapter Card Introduction 
Sopto Dual SFP+ Slot 10G Ethernet Server Adapter Card -Apply Dual-port 10 Gigabit Fiber SFP+ server connections, These Server Adapters Provide Ultimate Flexibility and Scalability in Virtual and Unified Storage Environments Products Advantages: 
Build on PCI Express * 2.0 Technology and Intel original 10 gigabit controller technology deliver the performance that demanding applications require.

2 high-performance 10 gigabit SFP+ transceivers connections for slot-constrained servers which be optional and replaceable. 

Optimized for virtualized environments 

Energy-efficient design with integrated 

High-volume stable architecture with broad 

Industry-leading product innovations for I/O virtualization

Unified networking support simplifies the network infrastructure 

Deploy multiple network and deploy the ideal solution of critical Web applications and the environment in high-performance servers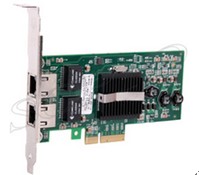 Reliable connectivity you can count on 10GEthernet PCI Express Server Adapter Card is designed for server and high-end equipment, deploy multiple network and deploy the ideal solution of critical Web applications and the environment in high performance servers.
This 10G Ethernet Card can easily integrate any PCI Express X8 into 10 Gigabit network. And optimized for performance, the system's I/O is no longer the bottleneck of high-end network applications. This server 10G Ethernet Card is based on Intel 82599ES Ethernet controller, with two fully integrated 10Gigabit Ethernet Media Access Control (MAC) and XAUI ports. In addition to managing Ethernet MAC and PHY layer functions, this controller manage PCI-E packet traffic through its transaction, link, physical and logical layer. 
The controller can share tasks for the host through hardware acceleration, such as TCP / UDP / IP checksum calculation and TCP segmentation. This new server 10G Ethernet Card are the most flexible and scalable Ethernet adapters for today's demanding data center environments. Data center networks are being pushed to their limits. 
The escalating deployments of servers with multi-core processors and demanding applications such as High Performance Computing (HPC), database clusters, and video-on-demand are driving the need for 10 Gigabit connections. 
Customers require flexible and scalable I/O solutions to meet the rigorous requirements of running mission-critical applications in virtualized and unified storage environments.  Powered by the third-generation 10 GbE network controller, the Intel Ethernet 82599ES 10 Gigabit Ethernet card Controller, the 10G Ethernet Card family addresses the demanding needs of the next-generation data center by providing unmatched features for virtualization, flexibility for LAN and SAN networking, and proven, reliable performance.  
Using Environment: 
Servers 

Industrial machines

Security equipment

Traffic control 

Computer room

Network expansion and so on 
Sopto Customer Support Services offers a broad selection of programs including phone support, online service and warranty service. We offer you good service including 1-3 years global warranty services and worldwide support.
For more information, please contact a Sopto representative by calling 86-755-36946668, or by sending an email to info@sopto.com