Difference between PCI Express 2.0 x16 and PCI Express 2.1 x16
SOPTO Special Topic
Certificate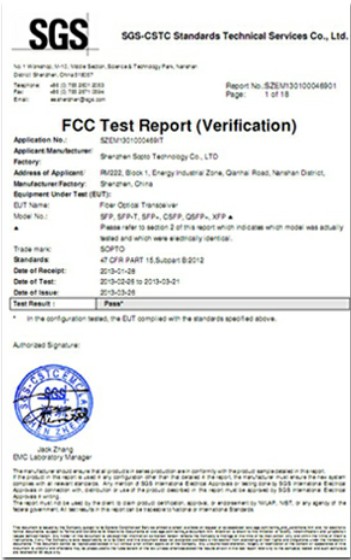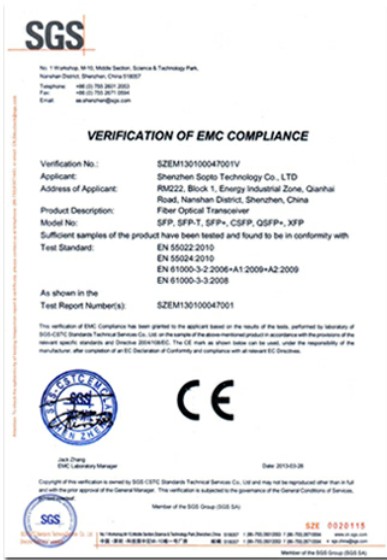 Guarantee
Except products belongs to Bargain Shop section, all products are warranted by SOPTO only to purchasers for resale or for use in business or original equipment manufacturer, against defects in workmanship or materials under normal use (consumables, normal tear and wear excluded) for one year after date of purchase from SOPTO, unless otherwise stated...
Return Policies
Defective products will be accepted for exchange, at our discretion, within 14 days from receipt. Buyer might be requested to return the defective products to SOPTO for verification or authorized service location, as SOPTO designated, shipping costs prepaid. .....
Applications
PCI-E NIC Cards provide redundant connectivity to ensure an uninterrupted network connection.

PCI-E NIC Cards are ideal for VM environments with multiple operating systems, requiring shared or dedicated NICs.

They are specially designed for desktop PC clients, servers, and workstations with few PCI Express slots available.
Related Products
Performance Feature
Recommended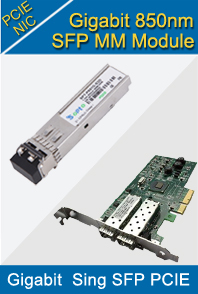 Difference between PCI Express 2.0 x16 and PCI Express 2.1 x16
The difference between PCI Express 2.0 x16 and PCI Express 2.1 x16 is that version 2.1 supports the new protocol options found in PCI Express 3.0 while version 2.0 does not. The two versions don't have any compatibility issues with each other. Using a motherboard with one version number that doesn't match the other is not cause for alarm. Additionally, the x16 designation is typically associated with graphics cards.
10Gigabit Ethernet PCI Express Two SFP+ Interfaces Server Adapters for x16
New Protocol
According to RTC, a computing magazine, the PCI Express 2.1 designation adds the new transaction layer features present in the PCI Express 3.0 standard to the 2.x standard. These new features equate to better power management and reduced power consumption by the PCI Express connected device. RTC says the 2.1 revision was created with the new 3.0 features because the new features are not contingent on the increased bandwidth found in version 3.0.
Compatibility
The PCI Express standard is backward and forward compatible, meaning that any card that supports that standard regardless of version number will work with any motherboard that supports the standard. According to PCI SIG, an organization for PCI standards, a version 1.1 supporting motherboard will work with a version 3.0 card and vice-versa. However, motherboards can have power management related manufacturing defects that cause cross-version compatibility problems with cards. It's possible that the power consumption difference from a 2.1 card on a 2.1 motherboard could work, while a 2.0 card on the same board might not because the computer power supply doesn't have sufficient wattage. However, a computer that has enough power to run a card on the 2.0 standard should have minimal problems running a card at the 2.1 Standard and vice-versa.
Lanes
The "x" number on the PCI Express slot or card indicates how many data lanes it uses and is different from the version number. A PCI Express 2.1 x16 device and a PCI Express 2.0 x16 device use the same size connection. Other PCI Express 2.x devices use a x1, x2, x4, or x8 connection, which indicates how many data lanes they use. The number of lanes effects both the size of the connection on the card and the motherboard slot as well as the maximum bandwidth the two can use to communicate. An x16 card uses twice the bandwidth of an x8 card.
Version Number
The 2.0 and 2.1 version numbers signify the most important difference between 2.0 and 2.1. While the 2.1 version doesn't run any faster than the 2.0 version, it features new protocols. When it comes to performance and rare compatibility issues over power management, the first digit is the relevant one. A 2.x PCI Express card has twice the bandwidth of a 1.x PCI Express card that uses the same number of lanes. Additionally, the 3.x standard has twice as much bandwidth as the 2.0 version. The performance difference when comparing the 2.0 and 2.1 versions is negligible.
For more info, please browse our website.