Common Questions about PCI Express
SOPTO Special Topic
Certificate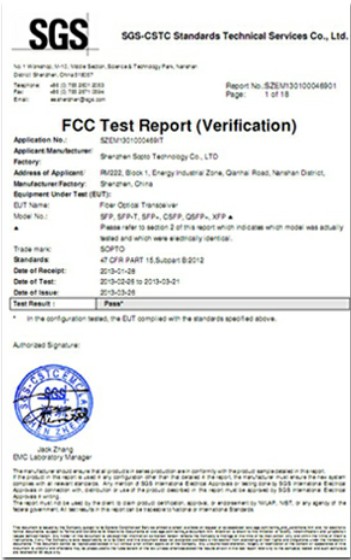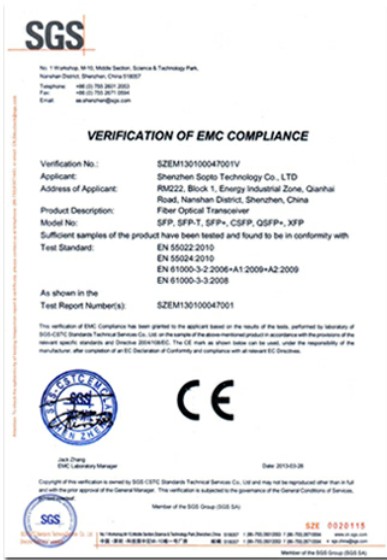 Guarantee
Except products belongs to Bargain Shop section, all products are warranted by SOPTO only to purchasers for resale or for use in business or original equipment manufacturer, against defects in workmanship or materials under normal use (consumables, normal tear and wear excluded) for one year after date of purchase from SOPTO, unless otherwise stated...
Return Policies
Defective products will be accepted for exchange, at our discretion, within 14 days from receipt. Buyer might be requested to return the defective products to SOPTO for verification or authorized service location, as SOPTO designated, shipping costs prepaid. .....
Applications
PCI-E NIC Cards provide redundant connectivity to ensure an uninterrupted network connection.

PCI-E NIC Cards are ideal for VM environments with multiple operating systems, requiring shared or dedicated NICs.

They are specially designed for desktop PC clients, servers, and workstations with few PCI Express slots available.
Related Products
Performance Feature
Recommended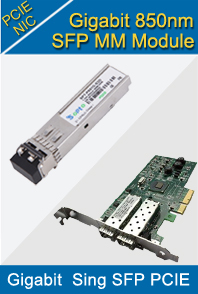 Common Questions about PCI Express
Q: Is PCI Express Faster Than PCI? 
A: PCI Express is much faster than PCI. For 1x Cards it at least 118% faster. When you compare PCI Express video to PCI Video the difference is enormous: PCI Express 16x video is over 29x faster than PCI Video.
Q: Is PCI Express Video Faster than AGP Video?
A: Yes and No. 
A 16x PCI Express connection is at least 190% Faster than AGP 8x but this is the connection between the system and the video card. You use the connection the most when your video card is low on memory or when the game you are using uses a Direct X or Open GL feature that isn't supported in hardware.
So, what this means is that in terms of real world performance there may not be a huge difference between AGP and PCI Express if you are talking about identical chipsets. Unfortunately this is very hard to prove because graphics chipsets are designed either for PCI Express or AGP. If you have a card that is available in both forms then you have a graphics chipset that was designed for PCI Express and has a special bridge chip installed to let it communicate with the AGP bus. 
The short of this is: if two cards of the same chipset are available in AGP and PCI-E then the PCI-E one will always be faster. On PCI-E you don't have the overhead of the bridge chip so it's faster, and you have the better bandwidth so in intense situations such as high resolution gaming you'll come out on top every time.
The main point here is: If you have a system with AGP on it, it doesn't make sense to upgrade just to get PCI-E video right now. The fastest AGP card to ever come out is likely to be the nVidia 6800GT. If you are at a point where that is too slow then by all means it makes sense to make a complete switch. If your happy with your AGP graphics options, wait until you are ready to upgrade the processor or other components before making the PCI-E switch. For more information on AGP and PCI please see the general FSB guide.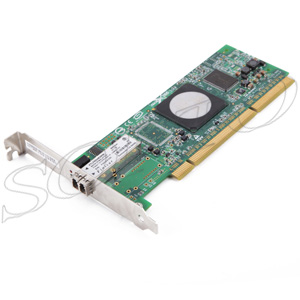 Q: What is SLI?
A: SLI or Scalable Link Interface is a technology that lets you take two identical nVidia based graphics cards *that support SLI* and a motherboard *that supports SLI* to achieve a very high level of video performance. SLI works by splitting the rendering of the screen between the two cards- one card renders half, the other card renders the other half. This technique is extremely effective. For instance two 6600GT cards in SLI can do vastly better than a 6800GT or X800 card even though the price is lower for two 6600GT Cards. The downside to this is that SLI is still new and is limited to systems based on AMD 64 / AMD FX Socket 939 processors.
Q: Do I need a special power supply for PCI-Express.
A: Yes and no. Although the PCI-E spec calls for a PCI Express power connector, most PCI-E cards don't currently use it. This means that you should only probably worry about this if you are buying bleeding edge PCI Express parts. Card based on the ATI X600, ATI X700, ATI X300, ATI X1300, Nvidia 6600, Nvidia 7600 or Nvidia 7300 series graphic chipsets rarely use the connector. If you are in a situation where you need a PCI Express power connector but the power supply doesn't have one you can always just use a PCI Express Power Adapter that converts a 4-pin molex connector to PCI-E Power.
If you want to purchase professional and high quality PCI Express Server Adapters, please contact a Sopto representative by calling 86-755-36946668, or by sending an email to  info@sopto.com. We are professional in manufacturing and providing PCI Express Cards.