8 Steps to Remove a PCI Express Video Card
SOPTO Special Topic
Certificate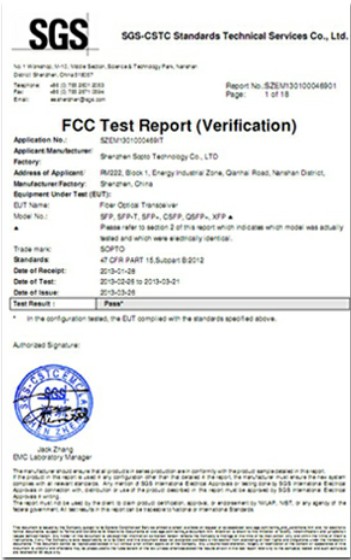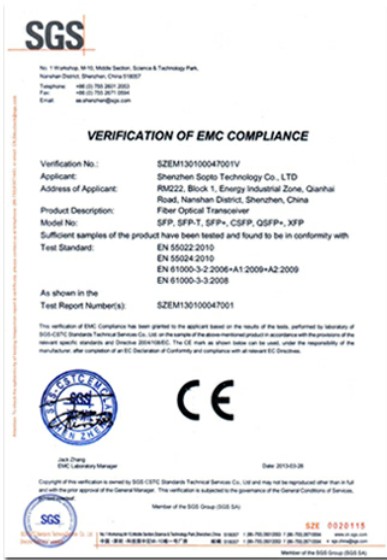 Guarantee
Except products belongs to Bargain Shop section, all products are warranted by SOPTO only to purchasers for resale or for use in business or original equipment manufacturer, against defects in workmanship or materials under normal use (consumables, normal tear and wear excluded) for one year after date of purchase from SOPTO, unless otherwise stated...
Return Policies
Defective products will be accepted for exchange, at our discretion, within 14 days from receipt. Buyer might be requested to return the defective products to SOPTO for verification or authorized service location, as SOPTO designated, shipping costs prepaid. .....
Applications
PCI-E NIC Cards provide redundant connectivity to ensure an uninterrupted network connection.

PCI-E NIC Cards are ideal for VM environments with multiple operating systems, requiring shared or dedicated NICs.

They are specially designed for desktop PC clients, servers, and workstations with few PCI Express slots available.
Related Products
Performance Feature
Recommended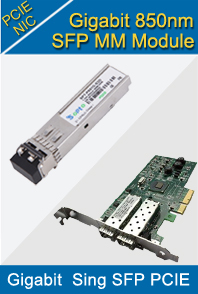 8 Steps to Remove a PCI Express Video Card
PCI Express video cards are dedicated graphics cards that plug into a computer's motherboard using a PCI Express port. Dedicated graphics cards differ from integrated cards in that integrated cards are built into the motherboard itself. You may wish to remove a PCI Express graphics card if you plan on installing it in a different computer or upgrading it with a newer card.
Now, let's show you how to remove a PCI Express Video Card.
Turn off the computer and unplug the power cord.
Open the computer with a screwdriver. Take off the left side case cover by removing a few screws on the back of the case.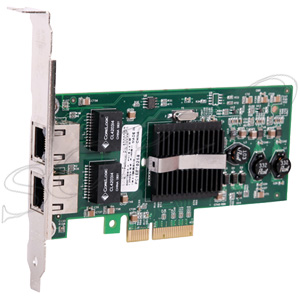 PRO/1000 PT Dual Port PCI Express Server Adapter Card with 2 RJ45 Slots
Locate the PCI Express card. Follow your monitor cable--it should be connected to the video card. PCI Express slots are larger than PCI or AGP slots and are usually located the highest up in the case, above the PCI and AGP slots.
Unplug the monitor cable and any other cables plugged into the card.
Take out a small retainer screw near the back of the case if necessary.
Unplug any power cables connected to the card. Not all cards will have power cables.
Unclip a plastic locking clip on the PCI slot if necessary. The clip will be located on the slot toward the front side of the case.
Remove the card. Grab the card with both hands and pull it straight out with moderate and even pressure. Rock it slightly back and forth (with the rocking motion along the plane of the card so it doesn't bend) if it doesn't come out under moderate pressure.
Sopto supplies high quality PCI Express Cards with reasonable price specifically for network servers. For the newest quotes, please contact a Sopto representative by calling 86-755-36946668, or by sending an email to info@sopto.com. For more info, please browse our website.