10Gbps SFP+ PCI Express Server Adapter Features Introduction
SOPTO Special Topic
Certificate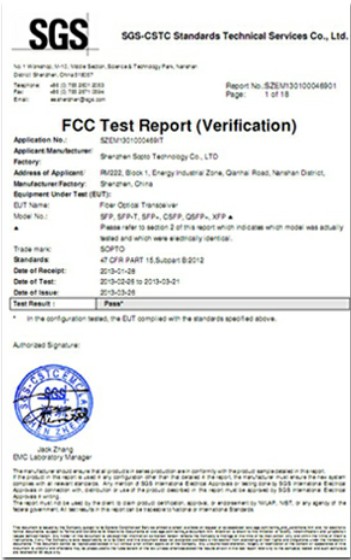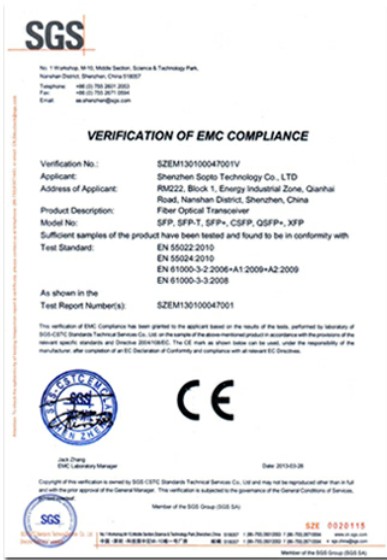 Guarantee
Except products belongs to Bargain Shop section, all products are warranted by SOPTO only to purchasers for resale or for use in business or original equipment manufacturer, against defects in workmanship or materials under normal use (consumables, normal tear and wear excluded) for one year after date of purchase from SOPTO, unless otherwise stated...
Return Policies
Defective products will be accepted for exchange, at our discretion, within 14 days from receipt. Buyer might be requested to return the defective products to SOPTO for verification or authorized service location, as SOPTO designated, shipping costs prepaid. .....
Applications
PCI-E NIC Cards provide redundant connectivity to ensure an uninterrupted network connection.

PCI-E NIC Cards are ideal for VM environments with multiple operating systems, requiring shared or dedicated NICs.

They are specially designed for desktop PC clients, servers, and workstations with few PCI Express slots available.
Related Products
Performance Feature
Recommended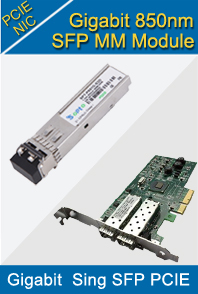 10Gbps SFP+ PCI Express Server Adapter Features Introduction
Sopto 10Gbps SFP+ PCI Express Server Adapter Single-Port 10 Gigabit Ethernet server adapter is an optimal solution for Ethernet applications by providing strictly low-power budgets and small form factor. It offers simple integration into any PCI Express x8 server slot via one SFP+ slot.
The onboard controller featured on the 10Gbps SFP+ PCI Express Server Adapter integrates embedded technology and a 10GbE MAC into a single chip that offers up to 10Gbps of network throughput. Sopto Network solution greatly reduces the TCP/IP packet processing tasks of the server's CPU by performing enhanced data-handling algorithms, thereby providing nearly 10Gb line speed performance with the simplicity of a conventional Network Interface Card (NIC).
The 10Gbps SFP+ PCI Express Server Adapter is a PCI Express 10G Ethernet adapter designed to address high-performance system application requirements. With the innovative PCI Express Bus Architecture, the 10Gbps SFP+ PCI Express Server Adapter provides better performance than the network cards based on 32/64bit PCI architecture.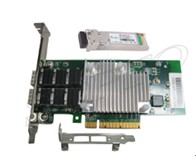 10G Ethernet Dual SFP+ Slots PCI-E 2.0 Server Adapter Card
It provides the best solution for one of the major issues of Server Farm Networks -- communication speed. Ten times faster than the existing 1000Base-SX/LX solutions, using Sopto 10Gbps SFP+ PCI Express Server Adapter to connect your servers and workstations guarantees extremely high throughput and excellent signal quality.
With ten times the performance of the existing Gigabit transmission, the 10Gbps SFP+ PCI Express Server Adapter can easily act as a server NICs of your networks by wiring to the backbone switches. With one PCI Express interface design, the 10Gbps SFP+ PCI Express Server Adapter is right for the mainboard with PCI Express now and in the future.
For the newest quotes and more high quality PCIe Server Cards, please contact Sopto.