WDM System Development History
SOPTO Special Topic
Certificate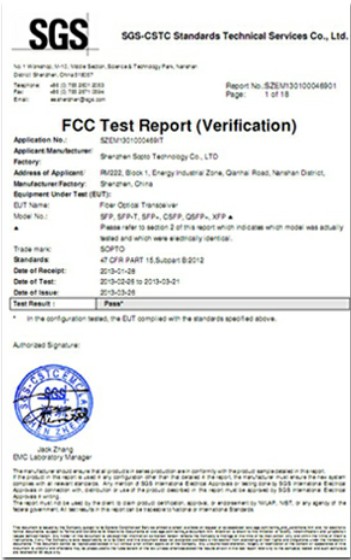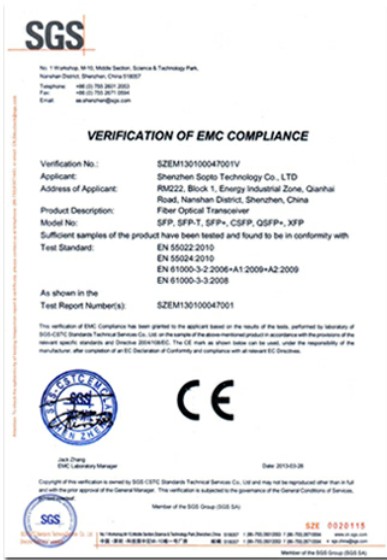 Guarantee
Except products belongs to Bargain Shop section, all products are warranted by SOPTO only to purchasers for resale or for use in business or original equipment manufacturer, against defects in workmanship or materials under normal use (consumables, normal tear and wear excluded) for one year after date of purchase from SOPTO, unless otherwise stated...
Return Policies
Defective products will be accepted for exchange, at our discretion, within 14 days from receipt. Buyer might be requested to return the defective products to SOPTO for verification or authorized service location, as SOPTO designated, shipping costs prepaid. .....
Applications
Multiplexers can be used to connect PBX, Hot line and other devices of network from central site to user site through fiber optical cable.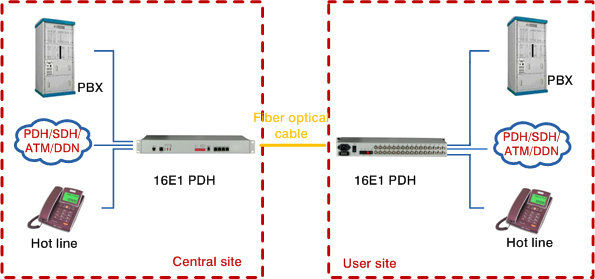 Related Products
Performance Feature
High integration desig
Low power consumption
Good EMC, EMI
Stable and Reliable
Recommended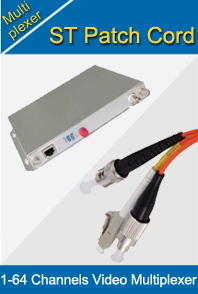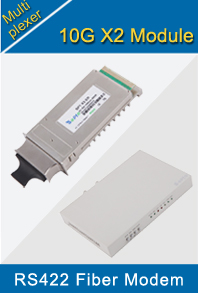 WDM System Development History
With the exponential growth in communications, caused largely by the wide acceptance of the Internet, many carriers have found their estimates of fiber needs have been highly underestimated. Although most cables included many spare fibers when installed, this growth has used many of them and new capacity is required. Make use of a number of ways to improve this problem, eventually the WDM has shown more cost effective in most cases.
WDM Definition: Wave Division Multiplexing (WDM) enables multiple data streams of varying wavelengths ("colors") to become combined right into a single fiber, significantly enhancing the overall capacity from the fiber. WDM can be used in applications where considerable amounts of traffic are needed over long distance in carrier networks. There are two types of WDM architectures: Coarse Wave Division Multiplexing (CWDM) and Dense Wave Division Multiplexing (DWDM).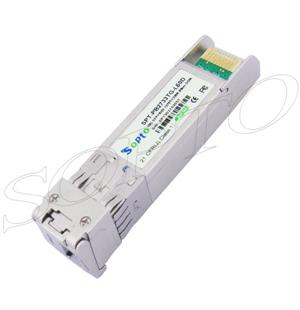 10G 1270/1330nm 60km BIDI SFP+ 60km Transceiver
A WDM system uses a multiplexer in the transmitter to become listed on the signals together, and a demultiplexer at the receiver to separate them apart. With the right type of fiber it is possible to have a device that does both simultaneously, and can work as an optical add-drop multiplexer. The optical filtering devices used have conventionally been etalons.
The idea was first published in 1980, and by 1978 WDM systems appeared to be realized in the laboratory. The first WDM systems combined 3 signals. Modern systems are designed for as much as 160 signals and can thus expand a fundamental 10Gbit/s system over a single fiber pair to in excess of 1.6Tbit/s.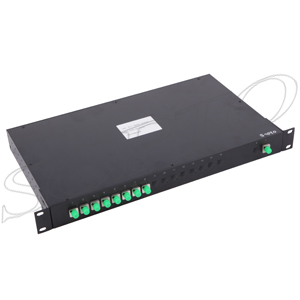 WDM systems are well-liked by telecommunications companies because they allow them to expand the capacity of the network without laying more fiber. By utilizing WDM and optical amplifiers, they can accommodate several generations of technology rise in their optical infrastructure without needing to overhaul the backbone network. Capacity of a given link can be expanded by simply upgrades towards the multiplexers and demultiplexers at each end. This is often made by use of optical-to-electrical-to-optical (O/E/O) translation in the very edge of the transport network, thus permitting interoperation with existing equipment with optical interfaces.
For more info please browse our website or contact a Sopto representative by calling 86-755-36946668, or by sending an email to info@sopto.com.