What is Passive Optical LAN?
SOPTO Special Topic
Certificate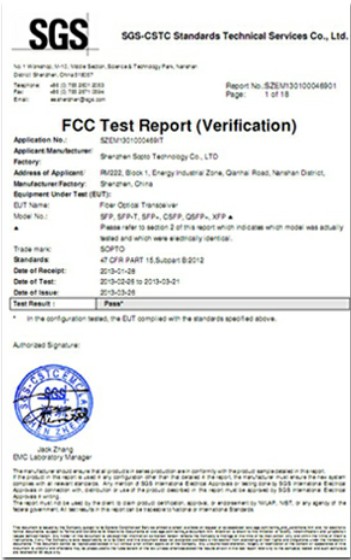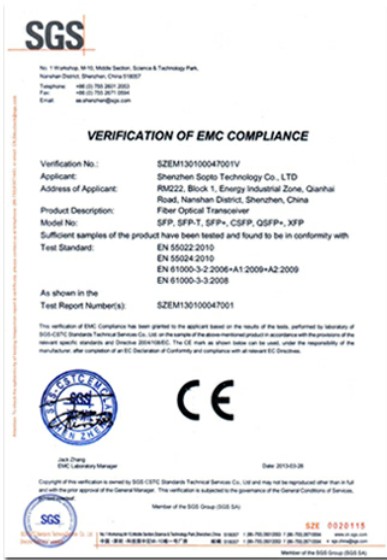 Guarantee
Except products belongs to Bargain Shop section, all products are warranted by SOPTO only to purchasers for resale or for use in business or original equipment manufacturer, against defects in workmanship or materials under normal use (consumables, normal tear and wear excluded) for one year after date of purchase from SOPTO, unless otherwise stated...
Return Policies
Defective products will be accepted for exchange, at our discretion, within 14 days from receipt. Buyer might be requested to return the defective products to SOPTO for verification or authorized service location, as SOPTO designated, shipping costs prepaid. .....
Applications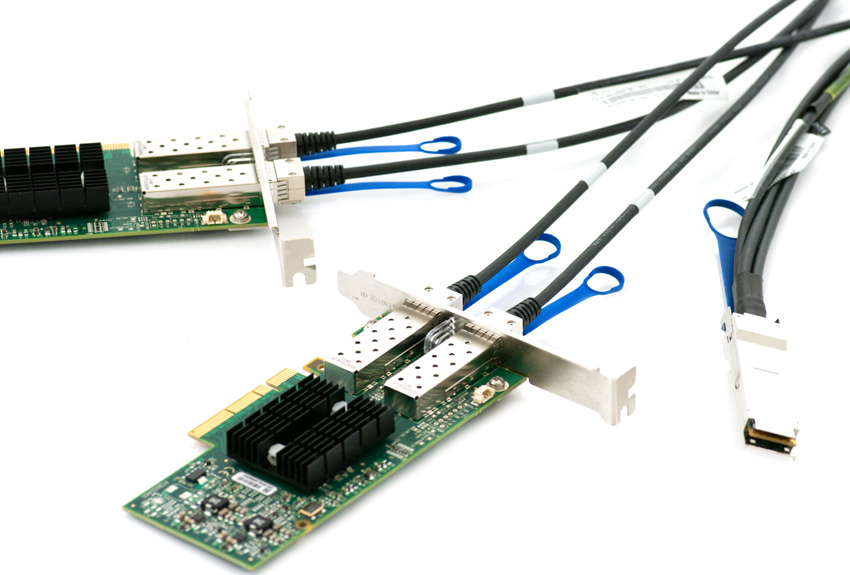 Twinax Cables are mainly used with PCI or PCI-E Card for the short distance interconnection in the server room.
Related Products
Performance Feature
Stable Transmission Speed
Reliable Transmission
Various Length Selection
Wider Operating Temperature
Good for HPC
Good for Data Center
Recommended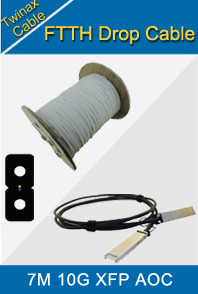 What is Passive Optical LAN?
If you want to build a LAN, you'd have the following components: Core Switch, Distribution/Aggregation Switch, Edge/End-point Switch, Copper UTP Cables. Fiber Optic cables may also be used for interconnection of switches (backbone).
Passive Optical LAN proposes to change this fundamental LAN architecture by replacing copper UTP cables with single-mode optical fiber cables. Basically it's an ALL Fiber network with small copper UTP patch-cords connecting only to computers/end-points, at the very end of the chain.
Fiber Ribbon Drop Cable with Strength Member
Architecture: Enterprise Access Switch (instead of Core Switch) -> Passive Optical Splitters (instead of aggregation, distribution switches) -> WGT (Work Group Terminal with Ethernet ports, instead of edge switches)
All the above components are inter-connected using optical fiber cables.
Each Enterprise access switch supports up to 32/64 Passive Optical Splitters and each WGT supports up to 4 Ethernet ports (This configuration may differ based on the vendor).
When you think of LAN (Local Area Network), you generally think of Cat 5/6 cables and network switches, don't you? But certain development in the carrier networking technologies has made optical fiber networking feasible, and maybe even beneficial, for the Enterprise LAN. Will all our copper cables be replaced by fiber cables sometime in the future? Not totally impossible.
For more info, please browse our website. For our twinax cable or fiber optic cables' newest quotes, please contact a Sopto representative by calling 86-755-36946668, or by sending an email to info@sopto.com.