ADVA supports Finisar 100G DWDM CFP optical transceiver module
ADVA supports Finisar 100G DWDM CFP optical transceiver module. June 18, 2012, the German optical network equipment manufacturers ADVA announced that the 4 × 28Gbps Metro 100Gbps transmission solutions will provide data center interconnection services for Amsterdam, the Netherlands Internet Exchange (AMS-IX). The Amsterdam Internet Exchange (AMS-IX) is the world's busiest international Internet exchanges, ADVA's solution will serve as a core part of the new core network infrastructure in the switching center. It is the first announced commercial customer of ADVA's 100Gbps optical network products.

ADVA's 100G products based on the company's FSP3000 platform, using a 4 × 28Gbps optical duobinary modulation technique to achieve 100Gbps optical transmission, and are not based on DP-QPSK coherent detection scheme. The ADVA expressed their technical solution has the advantages of lower costs.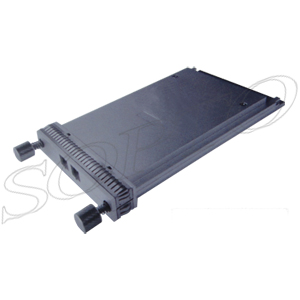 Finisar is the industry's first metro DWDM 100G CFP optical transceiver module launch at the OFC / NFOEC this year. The CFP optical transceiver module is tunable in the whole C-band, with four 28G channels, its spectral efficiency is 2.5 times of the tunable XFP optical transceiver module, but also provide the system with a low-cost options based on coherent technology. The module uses optical double hex (ODB) modulation to expand the dispersion tolerance, support CAUI and OTL4.10 interface, support low latency applications. This optical transceiver module is very suitable for application in the data center to data center or Metro Ethernet.

Is ADVA the first customer of this module of Finisar? Finisar declined to comment, ADVA also said it could not disclose any information about supplier.