How to protect PDH Multiplexer from lightning effectively?
PDH multiplexer, particularly as a transmitter of the front-end equipment is usually installed in outdoor equipment box, the scene quite harsh, so the lightning protection was extremely important.The measures directly determine the probability of a fiber modem failure. Lightning destruction is divided into direct lightning stroke, lightning and ground potential counterattack, the most serious impact on PDH Multiplexer is ground potential counterattack.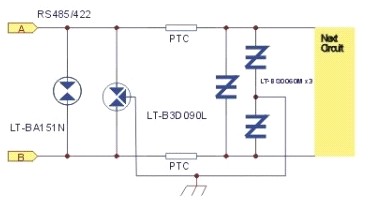 Installing a good PDH Multiplexer lightning protection equipment is very important, the remaining problem is the design of the grounding grid. Be sure to hit the ground pile bit, to ensure that the fiber optic multiplexer link ground well,design a good low impedance grounding grid to ensure that the the anti-ray equipment in system to play a good effect and can effectively balance the various parts of the voltage across the transmission system,prevent the potential destroy of the line equipment.