Cutters and Strippers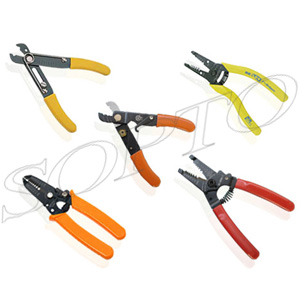 Product Impression:
Manufacturer: SOPTO
Latest Price: Contact online customer service 

NOW!

Type:
Fiber Optic Kevlar Cutter
Cable Cutters
Precision Fiber Strippers
Tri-Hole Fiber Strippers
Adjustable Strippers
Thermal Stripper
Hot Ribbon Strippers
Fiber Optic Jacket Strippers
Buffer Tube Strippers
Browse the Evaluation:  Click here to browse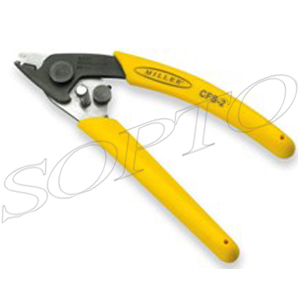 Performance Feature:
Low cost

Easy to handle

Stripping for fiber

Will not scratch or nick glass fiber

Comfort grip, ergonomic handles

All stripping surfaces are manufactured to precise tolerances to assure clean, smooth strips
Quality Certification:
Good Anti-electromagnetic interference (EMI)

Good Electromagnetic compatibility (EMC) which is in accordance with FCC Part15.

Meets ISO9001, TUV, CE, FCC, CAS, UL and RoHS certificates
Factory:
Advanced dust-free workshop

Experienced technicians

Mature production technology

Standard production process
Information you want to know more:
Reachable Continents: Asia, Europe, Oceania, Africa, the Americas
Arrival Date: 5 to 7 days
Selectable Logistics: FedEx, DHL, TNT, UPS or EMS
Payment Methods: L/C, T/T, Western Union, HSBC, Paypal as well as Cash Payment
Warranty: 1-3 years
Discounts, Promotions and Gifts: Please just contact our online customer services or pay attention to our website.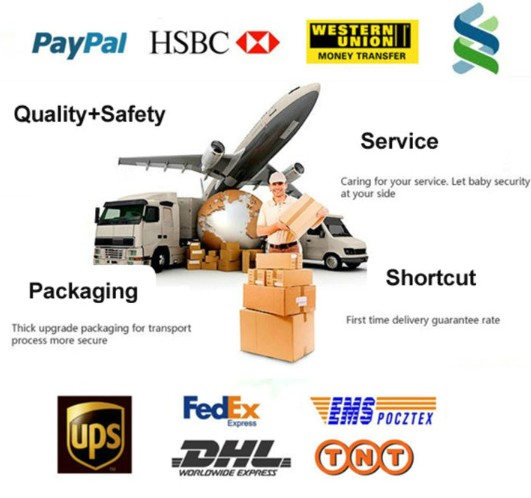 Related Read:
Please pay attention to our SNS pages: 
Cutters
Fiber Optic Cutter is designed specifically for cutting the fiber strength component of fiber optic cables. The unique serrated edge prevents the fibers from sliding out the front of the shear while cutting. This fiber optic cable cutter produces precise cuts and fiber ends that exceed quality which can be obtained with other cutting tools. SOPTO Fiber Optic Kevlar Cutter is made of high carbon steel specially treated for long life and trouble free cuts on Kevlar strength members in fiber optic cables. Lightweight and compact, these cutters from SOPTO have a full-serrated edge for consistent, fast and clean cuts.
Product

Picture

Descriptions

Fiber Optic Kevlar Cutter

Economy
Kevlar
Cutter

• Blades made of high carbon alloy steel with vanadium and molybdenum HRC60-62,cutting adge hardness HV1200
• Handles made of thermo plastic elastomer
• Exteded tang for durability
• Serrated blade for gripping materials
• Specially designed for cutting kevlar materials

Fiber Optic
Kevlar Cutter
SPT-1

• 5-1/2" Long Kevlar scissors feature molded handles with high carbon steel alloy blades. Serrations on one edge makes this scissor great for cutting kevlar. Wider finger holes and smooth opening makes for easy operation. Blade length is 1-5/8". Includes Nylon cover. Made in Taiwan.

Ceramic
Kevlar Scissor
SPT-161

• Cuts fiberglass aramid fibers.
• Zirconia ceramic blades.
• Never needs sharpening.
• Large finger loops for ease of use.

Miller FOKC
Kevlar Cutter

The lightweight and compact Miller FOKC Fiber Optic Kevlar Cutter is designed to cut Kevlar-strength members in fiber optic cables. FOKC features powerful quick-cutting action with a full serrated edge for consistent, fast and clean cuts.

Clauss
High-Leverage
Kevlar Cutter
86-1/2SF

• Designed to cut Kevlar® strength members in fiber
• Powerful quick cutting action
• Full serrated edge for consistent, fast and clean cuts
• Lightweight and compact
• Return spring designed for precise repeated cuts
• Made of high carbon steel specially treated for long life and trouble free cuts

Cable Cutters

Cable Cutter
SPT-360C

•Application: Thick wire up to 2/0 (70mm²)cable, 100 pair group telephone cable RG-174/RG-9 coax size

High Leverage
Cable Cutters
SPT-70C

•The High Leverage Cable Cutter is a utility cutter that enables you to cut up to 70mm cable.The long handles of this cable cutter are designed to provide you with high leverage
• Cuts Standard Power, Coaxial, and Non-Armored Cables,Shear-Type Jaws Grip Cable for Easy Cutting

Side Cutting
Pliers (150mm)

•Precisely cuts dot matrix printer firing pin, wire spring, piano wire, hard steel components pin

High Leverage
Diagonal Cutters

•High-leverage design. Rivet is closer to the cutting edge for 36% greater cutting power than other plier designs.
•Heavy-duty cutting knives. Cuts ACSR, screws, nails and most hardened wire. Features combination polished and black-oxide finish.

Steel Wire
Cutter SPTC-6

• Mild steel strand 6mm
• High tensile steel strand 4mm
• Hard drawn spring wire 2mm

Ratchet
Cable Cutter SPTC-240C

• The Ratcheting Cable Cutter is great for aluminum armor, Cutting Range: 240mm2 Max. The cutter is applicable for cutting cu/al cables, single strand or multi-strands of cables. Attention: Not for cutting steel or steel wire.
FiberStrippers
Fiber cable stripper is our patent hand tool, used for stripping the sheath of optical cable. It uses unilateralism ratchet wheel to operate, so that the first-time stripped cable has the symmetry hatches on both sides. Fiber optic cable stripper is an absolutely necessary tool for the quality guaranteeing and the safety in the fiber cable construction, especially in optical cable sheath stripping. SOPTO supplies many types of fiber strippers and they are easy to handle with a crosswise stripping function.
Product
Picture
Description

Precision Fiber Strippers

Precision|
Fiber Optic
Strippers

Clauss SPT-2

• For stripping 250 micron buffer coating to expose 125 micron cladded fiber
• Second hole for stripping 2-3mm fiber jackets
• 140 µm diameter hole and V-opening in blade allows removal of 250 micron buffer coating from 125 micron fiber
• Pre-set at the factory - no adjustments needed
• Will not scratch or nick glass fiber
• All stripping surfaces are manufactured to precise tolerances to assure clean, smooth strips
• Comfort-grip, ergonomic handles
• Lock to hold tool closed when it is not in use
Miller SPT-2
Fiber Optic
Stripper
SPT-103-S

• For stripping 250 micron buffer coating from 125 micron optical fiber
• Precision diameter hole & V-opening in blade allow for accurate buffer coating removal
• Factory set, requires no adjustment
• Prevents scratching or nicking of optical fiber
• All cutting surfaces are precision formed, hardened, tempered and ground assuring precise buffer removal
• Length:136.5mm, Weight: 71g
Multi-function
fiber optic
stripper

• Fiber Stripper, 2.0mm-3.0mm Outer Jacket, 900/125um & 250/125um Fiber
•The new multi-function fiber optic stripper provides you with five settings for stripping fiber optic cable. This fiber optic stripper enables you to remove the outer jackets from 2.0-2.4mm fiber, 2.8-3.0mm fiber and 2.0-3.0mm loose tube buffer tubes.
Tri-Hole
Fiber Optic
Stripper
SPT103-T-250-J

• New three-hole model performs all common fiber stripping functions in one compact tool....
• Standart 250 to 125 micron stripping
• Remove 900 tight buffer to 250 micron buffer coating
• Hole for removal of 2 to 3 mm fiber jackets
• Same consistent quality and features found in our standard FO 103-S tool
Dual-Hole
Fiber Optic
Stripper
SPT03-D-250/
SPTO103-D-J

SPT103-D-250: stripper for removal of 250µm buffer coating from 125µm optical fiber. The second hole strips 900µm tight buffer down to a 250µm buffer coating

SPT103-D-J: used for 250µm buffer coating removal from 125µm fiber. The second hole strips 2- to 3-mm fiber jackets

No-Nik
Fiber Optic
Stripper

•Exclusive centering device positions fiber for precise scoring and removal of buffer coating,Razor-sharp blades score buffer without cutting through it,Color-coded, cushion-grip handles for quick identification,Stripping blade diameter clearly market on plastic head.

Model    Handle Color   Min. Stripping  Diameter
NN152        Gold                  152um             .006in
NN175        Mustard            175um             .007in
NN203        Red                   203um             .008in
NN254 Lt.   Blue                  254um             .010in
NN305         White               305um             .012in
Micro-Strip
Fiber Optic
Stripper

•Micro--stripper is well known for its excellent performance on versatile and precise mechanical fiber optic stripper. Buffer and jacket of fiber optic cable can be removed accurately and quickly. Max insl Dia: 0.0135. Single Coating/Buffer Stripper up to 125um, violet blade.
•For best results use .0063 inch blade when removing a 250µm coating and use a .0080 inch blade when removing a 900µm buffer.
•For best results when stripping secondary buffer down to primary 250µm coating use blade size .021 inch.

Tri-Hole Fiber Strippers & Adjustabe Strippers

Tri-Hole
Fiber Optic
Stripper
SPT-392

•Three hole fiber optic stripper model performas all common fiber stripping functions,this fiber optic stripper strips the 1.6-3 mm fiber jacket down to the 600-900 micron buffer coating ,the second hole strips the 600-900 micron buffer coating down to the 250 micron coating and the third hole is used to strip the 250 micon cable down to the glass fiber without nicks or scratches
Adjustable
Fiber Optic
Strippers
SPT-104

•Dual-Hole Adjustable Stipper is professional stripper for optical fiber cable,available for jacket and coating stripping,All cutting blade processed by precision moulding and sclerosesing, wearable and long lifetime.
•Stipping completely, not to damage fiber core.
•Adjustable stripping range: 0.10--2.60mm

Thermal Stripper & Hot Ribbon Strippers

SEI Hot
Ribbon
Stripper
SPT-6

•SPT-6 is the industry's first hot jacket remover that meets IPX1 (water proof protection Class1) defined by SPT C0920 and withstands harsh environmental conditions.
• Lightweight, splashproof, portable and rugged design• Easy fiber coating removal
• 3 way power supply (Battery/AC/DC)
• A battery can be charged while installed in the JR-6.
• Console panel is located on the top of the remover for ease of operation. Bright LEDs make it easier check remover settings. The jacket remover is also equipped with power save and auto power off functions.

Fiber Optic Jacket Strippers

Fiber Optic
Jacket
Strippers

•The compact and light weight multi-wire stripper
•Automatic return spring for ease of use and speed,AWG/mm wire sizes embossed/pad printed on tool
•SPT-5021 strips and cuts 20-10 AWG (0.8-2.6mm) wire sizes
•SPT-108A strips and cuts 20-10 AWG (0.8-2.6mm) wire sizes
•HW-108B strips and cuts 20-10 AWG (0.8-2.6mm) wire sizes
SPT-109 strips and cuts 20-10 AWG (0.8-2.6mm) wire sizes
Adjustable
Rotary Cable
Stripper

Used for removing the outer sheath (PVC & Plenum types) , provided you safety and efficiency.
Precison
Cable Jacket
Strippers
91201
• Part Number: 91201 (6"" wire stripper w/cutter)
• strips and cuts 30-20 AWG (0.2-0.8 mm) wire sizes
• Part Number: 91202 (7"" wire stripper w/cutter)
• strips and cuts 22-10 AWG (0.6-2.60 mm) wire sizes

SPT-116A

• Part Number: SPT-116A (6"" wire stripper w/cutter)
• strips and cuts 20-10 AWG (0.8-2.6 mm) wire sizes
• Part Number: SPT-116B (6"" wire stripper w/cutter)
• strips and cuts 30-16 AWG (0.25-1.3 mm) wire sizes
SPT-223
• Part Number: SPT-223 Stripper
• Has adjustable screw stop for different wire sizes, and cushion grips. Cut and strips both solid and stranded wire, cleanly and neatly. Hardened with ground blades.

Buffer Tube Strippers

IDEAL
Buffer Tube
Stripper  45-162/
45-163

45-162

• 45-162 Grey buffer tube stripper (For Fiber Applications) Use for simplex fiber and a variety of fiber optic cable up to 1/8 inch diameter
• 45-163 Blue buffer tube stripper (For coax Applications) Use for Coaxial Cable 1/8 in. to 7/32 in. (5.6mm - 3.2mm) O.D.
• Adjustable blades can be set for any depth to help ensure nick-free strips
45-163
FTTH flat
drop optical cable
stripper SPT-8FS

• Tool for FTTH flat drop optical cable. Simple jacket removing without fiber damaging
• Lightweight and compact
Longitudinal Buffer
Tube Slitter SPT-45

• Fiber optic cable jacket slitter is an efficient and indispensable tool for fiber optic cable termination. It easily slits the PVC cable jacket into two haves before crimping, in both field and plant applications, time is saved and consistency is resulted with this precise and innovative tool. Tool size(mm):50×40×20; Weight:35g
• Cable can be processed:
'a.(Ø1.5~Ø1.9mm); b.(Ø2.0~Ø2.4mm); c.(Ø2.5~Ø2.9mm); d.(Ø3.0~Ø3.3mm)