Inline Attenuators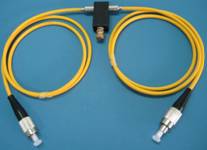 Product Impression:
Manufacturer: SOPTO
Latest Price: Contact online customer service 

NOW!

Operating Wavelength: 1260nm~1610nm
Fiber type: SM/MM
End Face Type: APC/UPC
Connector Type: ST, FC, SC, LC
Attenuation Range: 0~60dB
Return loss: UPC:≥55dB, APC:≥65dB
Adjustment Resolution: <0.2dB
Operating Bandwidth: 0~40nm
Material: Metal
Storage Temperature: -40~+85°C
Operating Temperature: -25~+85°C
Storage Humidity: 95%RH (Non-Packaging)
Packing: Blister Box Packing
Standard: ROHS
Browse the Evaluation: Click here to browse
Performance Feature:
High Precise attenuation value

Perfect environmental stability and reliability

Low additional loss

Flawless end face

Wide attenuation range (variable)
Note: Part in order to prevail in kind. Please contact customer service before buying.
Quality Certification:
Good Anti-electromagnetic interference (EMI)

Good Electromagnetic compatibility (EMC) which is in accordance with FCC Part15.

Meets ISO9001, TUV, CE, FCC, CAS, UL and RoHS certificates
Factory:
Advanced dust-free workshop

Experienced technicians

Mature production technology

Standard production process
Information you want to know more:
Reachable Continents: Asia, Europe, Oceania, Africa, the Americas
Arrival Date: 5 to 7 days
Selectable Logistics: FedEx, DHL, TNT, UPS or EMS
Payment Methods: L/C, T/T, Western Union, HSBC, Paypal as well as Cash Payment
Warranty: 1-3 years
Discounts, Promotions and Gifts: Please just contact our online customer services or pay attention to our website.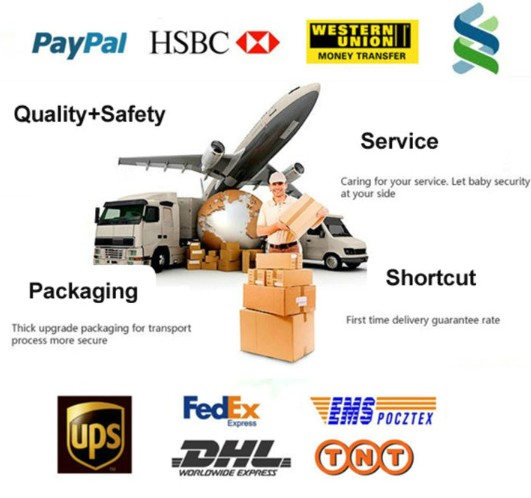 Related Read:
Please pay attention to our SNS pages: 
In-line Variable Attenuator Description
Variable in-line Optical Attenuators (Adjustable in-line optical attenuator) are used to permit dynamic control of optical power levels in a fiber. It can be applied to adjust power level of signal in the optical communication at the output of light sources, E/O converters and for the linear or dynamic range of power meter. Furthermore, they can the used in optical amplifier systems to balance the gain across the different operating wavelengths. By using simple adjustment controls, the attenuation can be easily modified to any level required by your specific project.
Variable in-line attenuator comprises a dual fiber collimator and a reflection component separated by a linear moveable ND filter. The collimator includes a ferrule with dual fibers therein, and a GRIN lens spaced from the ferrule with a distance in compliance with the distance between the reflection component and the GRIN lens.
Our high-performance variable in line optical attenuator is an essential component where optical signal levels need to be adjusted over a wide range of powers. Up to 60dB variable attenuation rating and the cable is terminated with ST, FC, SC, LC, SC/APC, FC/APC, or LC/APC optical connector and available in the lengths up to 50 meters.
Applications of Inline Variable Attenuator
Fiber optical telecommunication system

FTTH, CATV, LAN

Subscriber loop

Fiber optical sensor

Testing equipment
They are fantastic company and I am very happy with my purchase!
11/27/2016
I'm happy. Best service! Thanks.
5/13/2015
Overall a great experience shopping with SOPTO, I will definitely do it again!
8/29/2013
Works great. Speeds are fast.
8/6/2013
Very satisfied. Received my order in a timely fashion and in good order
7/18/2013