Plug-type Attenuator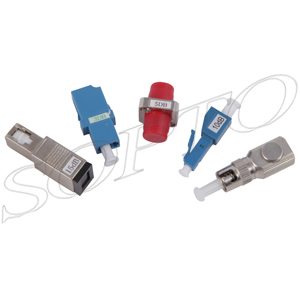 Product Impression:
Manufacturer: SOPTO
Latest Price: Contact online customer service

NOW!

Fiber type: SM/MM
End Face Type: APC/PC/UPC
Connector Type: LC, SC, FC, ST
Return loss: PC:≥50dB, UPC: ≥55dB, APC: ≥60dB
Wavelength: SM: 1310nm/1550nm, MM: 850nm/1310nm
Attenuation Range: 1-10dB (1dB step), 15/20/25/30dB
Material: Metal or others
Storage Temperature: -40~+85°C
Operating Temperature: -25~+85°C
Storage Humidity: 95%RH (Non-Packaging)
Packing: Blister Box Packing
Standard: ROHS
Browse the Evaluation: Click here to browse
Performance Feature:
Low back reflection and Low PDL

High precision attenuation value

Precision control of attenuation range

Wide attenuation range

Precision ceramic ferrule

FC, SC, ST, LC … optional

Plastic or metal housing material

Low insertion loss

High return loss

RoHS compliant

Good quality & fast delivery
Note: Part in order to prevail in kind. Please contact customer service before buying.
Quality Certification:
Good Anti-electromagnetic interference (EMI)

Good Electromagnetic compatibility (EMC) which is in accordance with FCC Part15.

Meets ISO9001, TUV, CE, FCC, CAS, UL and RoHS certificates
Factory:
Advanced dust-free workshop

Experienced technicians

Mature production technology

Standard production process
Information you want to know more:
Reachable Continents: Asia, Europe, Oceania, Africa, the Americas
Arrival Date: 5 to 7 days
Selectable Logistics: FedEx, DHL, TNT, UPS or EMS
Payment Methods: L/C, T/T, Western Union, HSBC, Paypal as well as Cash Payment
Warranty: 1-3 years
Discounts, Promotions and Gifts: Please just contact our online customer services or pay attention to our website.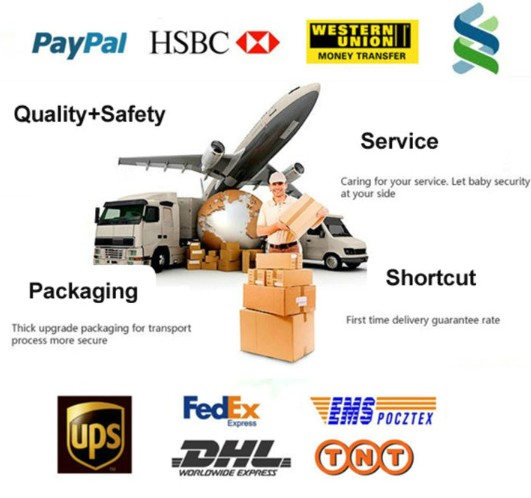 Related Read:
Please pay attention to our SNS pages: 
Description of Plug-Type Attenuator
Plug-Type attenuator offers high performance of variously fixed attenuation for industrial standard connections. Plug type fixed value attenuator has high power endurance and low back reflection. The fiber optic attenuators are suitable for high speed digital transmission and analog applications. The advantages of plug-type attenuator include wide attenuation range, extremely low return loss, polarization insensitive, and excellent repeatability and so on.  
Applications of Plug-Type Attenuator:
Fiber optical telecommunication system

Fiber optical CATV

Fiber optical sensor

Testing equipment
| | |
| --- | --- |
| Description | Picture |
| FC Attenuator 5, 10, 15, 20, 25, 30db, Female to male | |
| SC Attenuator 5, 10, 15, 20, 25, 30db, Female to male | |
| ST/UPC Attenuator 5, 10, 15, 20, 25, 30db, Female to male | |
| LC Attenuator 5, 10, 15, 20, 25, 30db Female to male, | |
| FC Attenuator 1, 2, 3, 4, 6, 7, 8, 9~~db, Female to male | |
| SC Attenuator 1, 2, 3, 4, 6, 7, 8, 9~~db, Female to male | |
| LC Attenuator 1, 2, 3, 4, 6, 7, 8, 9~~db, Female to male | |
| LC/APC Attenuator 5, 10, 15, 20, 25, 30db Female to male, | |
| SC/APC Attenuator 5, 10, 15, 20, 25, 30db, Female to male | |
| FC/APC Attenuator 5, 10, 15, 20, 25, 30db, Female to male | |
| ST/APC Attenuator 5, 10, 15, 20, 25, 30db, Female to male | |
| MU Attenuator 5, 10, 15, 20, 25, 30db, Female to male | |
| E2000 Female to female 3, 5, 10db attenuator | |
| E2000 Female to female 2db attenuator | |