SPT 1550nm 8G ER Fiber Channel SFP+ Optical Transceiver
SPT 1550nm 8G ER Fiber Channel SFP+ Optical Transceiver
SPT-P158G-ER
8.5Gbps Fiber Channel 40km SFP+ Optical Transceiver

Features
Compliant with SFF-8431 and IEE802.3ae
Data rate up to 8.5Gb/s
Cooled EML transmitter and PIN receiver
link length up to 40km
Low Power Dissipation 1.5W Maximum
-5ºC to 70ºC Operating Case Temperature
Single 3.3V power supply
Diagnostic Performance Monitoring of module temperature, supply voltages, laser bias current, transmit optical power, receive optical power
RoHS compliant and lead free

Applications
Tri Rate 2.125/4.25/8.5Gbs Fiber Channel

Product description
SPT-P158G-ER Transceiver is designed for 8.5G Fiber- Channel applications. The transceiver consists of two sections: The transmitter section incorporates a coded EML laser. And the Receiver section consists of a PIN photodiode integrated with a TIA. All modules satisfy class I laser safety Requirements. SPT-P158G-ER Digital diagnostics functions are available via a 2-wire serial interface, as Specified in SFF-8472, which allows real-time access to device operating parameters such as transceiver temperature, laser bias current, transmitted optical power, and received optical power and transceiver supply voltage.
Host Board Power Supply Filters Circuit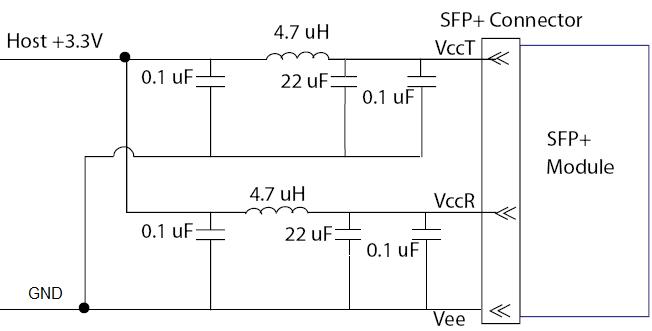 Host-Module Interface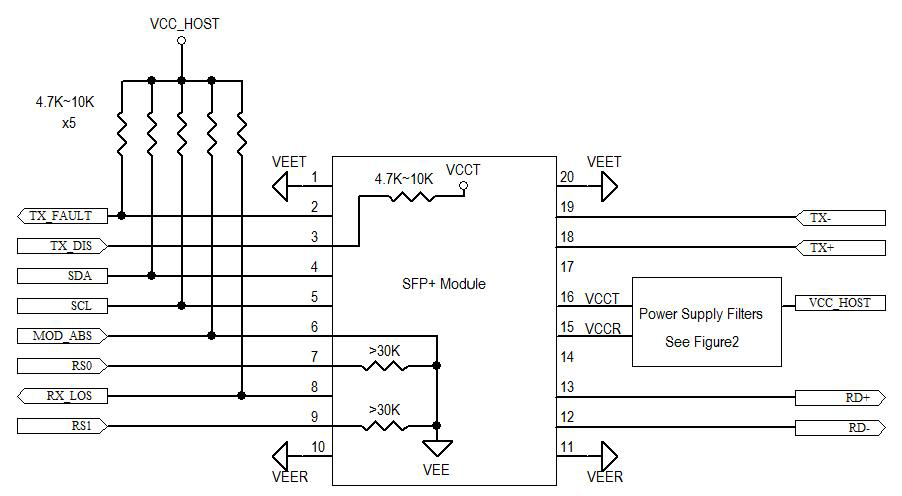 Mechanical Specifications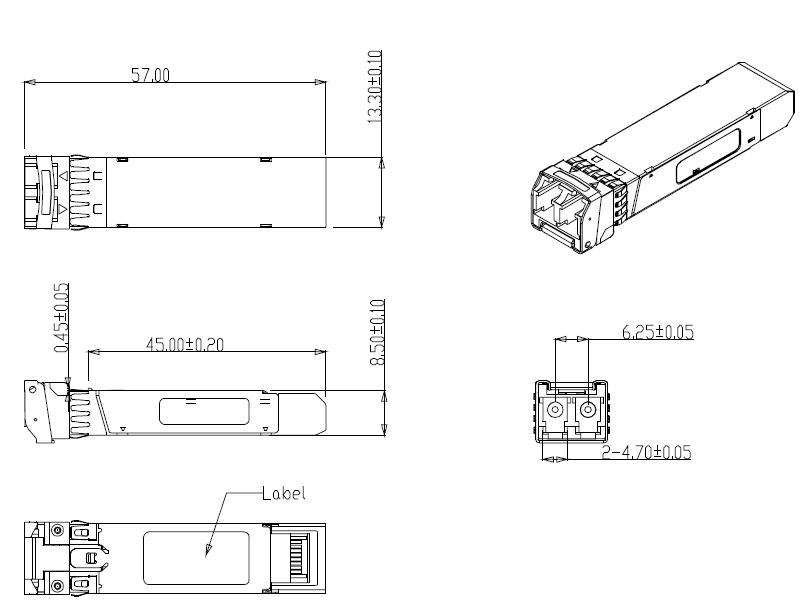 OrderingI nformation
| | |
| --- | --- |
| Part Number | Product Description |
| SPT-P158G-ER | 8.5Gbps,1550nmSFP+ER40km,-5ºC~+70ºC |
E-mail:sales@sopto.com