UTP Video Balun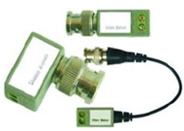 Product Impression:
Manufacturer

SOPTO

Latest Price

Transmission Signal

4CH, 8CH, 16 C H

Fiber Type

SM/MM

Optical Interface

FC, SC, and ST optional

Passive Transmission Distance

300m( W ith P assive product)
1500m ( W ith A ctive product

Active Transmission Distance

600m(With Passive Product)
1200m(With Active Product)

Width Transmission

0~6MHz (-3db)

Signal Port

Video output: 2KV(common mode)

Video input: 2KV(difference module), 4KV(common mode)

Impedance

UTP or RJ45 : 100Ω BNC COAX : 75Ω

Signal Type

PAL, NTSC, SECAM , other baseband video signal, RS485,power

Power Supply

100 ~ 2 4 V AC or 40 V DC

ESD

1a contact discharge electricity level 3
1b air discharge electricity level 3
Per: IEC61000-4-2

UTP Port

RJ - 45 AND Terminal Block

Wire type

24-16AWG(0.5-1.31mm) Per

Cable Type

Cat5 or Cat5e unshielded twisted pair

Cable Impedance

100 ± 20 0hms

DC loop resistance

5 2 Ω per 180hm/100m

Humidity

0%~95%(non-condensing)

Operating temperature

0°C ~ 50°C

Storage temperature

- 20°C ~ 70°C

Consumption

<3W

Browse the Evaluation
Performance Feature:
Data connector: 100Ω

High reliability and easy operation

Strong anti-interference capability

Easy line-fixing, high utilization of UTP cable

Long-distance transmission, high quality images

Coax, male BNC: 75ohm UTP Terminal block or UTP RJ45

Frequency response: DC-6Mhz Common-mode/differential-mode

Appearance designed: ABS outer shell, with extension cable

Anti-interference, super lighting protection, ESD

Receiving and transmitting video signals via UTP cable without power

Plug & play, real-time transmit CCTV video signal, video is clear and stable

1 Channel passive video transceiver

Receiving and transmitting video signals via UTP cable without power

Frequency response: DC-6Mhz Common-mode/differential-mode

Coax, male BNC: 75ohm UTP Terminal block or UTP RJ45 Data connector: 100ohm

1 Channel Passive video/data transceiver and 4/16 Channel passive video transceivers are available
Note: Part in order to prevail in kind. Please contact customer service before buying.
Quality Certification:
Good Anti-electromagnetic interference (EMI)

Good Electromagnetic compatibility (EMC) which is in accordance with FCC Part15.

Meets ISO9001, TUV, CE, FCC, CAS, UL and RoHS certificates
Factory:
Advanced dust-free workshop

Experienced technicians

Mature production technology

Standard production process
Information you want to know more:
Reachable Continents: Asia, Europe, Oceania, Africa, the Americas

Arrival Date: 5 to 7 days

Selectable Logistics: FedEx, DHL, TNT,UPS or EMS

Payment Methods: L/C, T/T, Western Union, HSBC, Paypal as well as Cash Payment

Warranty: 1-3 years

Discounts, Promotions and Gifts: Please just contact our online customer services or pay attention to our website.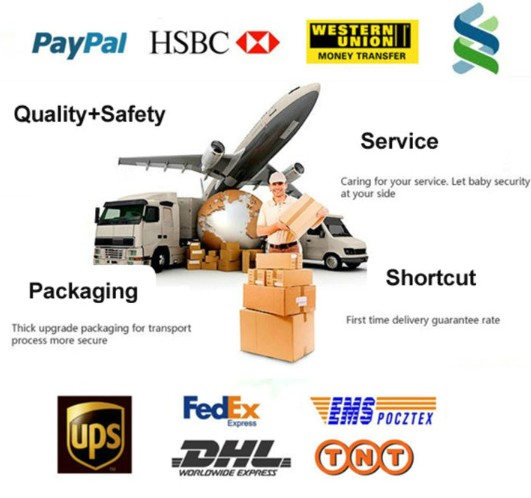 Related Read:
Please pay attention to our SNS pages:
UTP Video Balun Description
Video baluns, also known as UTP baluns, allow traditional coax cable to be replaced by category 5 and other forms of twisted pair wire in SOPTO and surveillance installations. Video baluns allow installers to use more cost effective structured cabling techniques to wire security cameras. By using video baluns, UTP wire such as cat-5 can be run over longer distances easier than coax cable and for less money. Active balun transceivers enable UTP wires for cameras to be run distances up to 5,000 feet. If you are new to the idea of using balun for video, check out our video balun installation videos.
The UTP video transmitter transmits and receives video signals over UTP cable. It uses Cat5 or Cat5e as a transmission medium. It not only can real-time transmit color or black and white baseband video signal, but also can transmit single channel 12V power and single channel control signal. It has a high performance to received clear image signals in harsh environment. the products is recommended in video surveillance, conference system and Multi-media education systems and so on.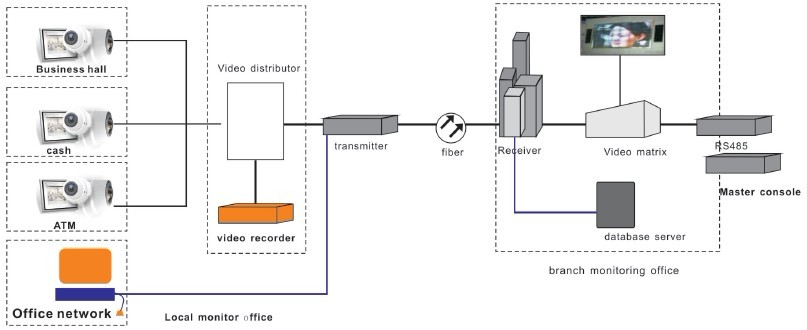 Outstanding price and service.delivery was right on time.
9/13/2016
Just what I need and easy to find.
5/12/2014
This is very good quality ,thanks so much.
9/1/2013
This is a very good device, as long as you understand what it does.
8/29/2013
I do not have any complaints about SOPTO. I have always had good service and fast shipping.
7/18/2013