Video+Audio+Data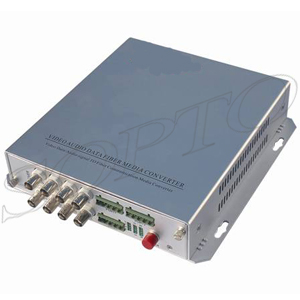 Product Impression:
Manufacturer

SOPTO

Latest Price

Optical Parameters

 

Wavelength

850/1310nm(Multi-mode); 1310/1550nm(Single-mode)

Optical Interface

FC, SC, and ST optional

Video Parameters

Interface

BNC outlet

Nominal Input/Output PWL

1.0vP-P

Nominal Input/Output Impedance

75Ω(Unbalanced)

Video Bandwidth

6.5 M Hz

 

Weighted Signal / noise Ratio

≧6 7 dB

Audio  Parameters

Data Type

RS485(2-wire/4-wire),RS232/422,Contact Closure

Data Direction

Forward, reverse, or bi-direction optional

In-Output impedance

600Ω Balanced/Unbalanced

Weighted Signal/noise Ratio

>80dB

Bit Resolution

24-Bit

Bandwidth

10Hz~20KHz

Data Parameters

Data Type

 RS485(2-wire or 4-wire), RS232/422,Contact Closure

Data Direction

Forward, reverse, or bi-direction optional

Interface

RJ45, Terminal block optional

Data rate

DC to 115.2kbps

Work Mode

FDX / Semi duplex

Error Code Rate:

 ﹤ 10 E -9

Switch

Interface

Terminal Block, RJ45 Optional

 

Application Environmental

Operating Temperature

-45°C~75 °C

Storage Temperature

-45°C~ 8 5 °C

Humidity

0%~95%(non-condensing)

Electrical-Mechanical

Power

AC 100V~240V-DC 5V@2A

Power Consumption

<3W

Other Information

Fiber Mode

Single-mode

Transmission Distance

20km, 40km, 60km

Power Supply

External

Power Standard

Europe,  America, British

Port Type

SC, ST, FC

Form

stand alone, card type 2U/4U chassis

Browse the Evaluation
Performance Feature:
Card-type or Stand-alone type for your choice

Suitable for concentration management in 1U/2U/4U Racks

10 –digit coding and non-compression video transmission

Support any high –resolution video signal

Automatically compatible with PAL, NTSC and SECAM video format

Supporting video intact regenerative relay

Video transmission can reach above 200km

Supporting advanced SNMP standards, realize long-distance web-controlling

LED indication of power and other parameter status, monitoring real-time operation

Modularized and industrialized design ensuring reliability and flexibility
Note: Part in order to prevail in kind. Please contact customer service before buying.
Quality Certification:
Good Anti-electromagnetic interference (EMI)

Good Electromagnetic compatibility (EMC) which is in accordance with FCC Part15.

Meets ISO9001, TUV, CE, FCC, CAS, UL and RoHS certificates
1/2/4/8/16/24/32/64 Channels Video+Audio+Data Target Industries
Intelligent transportation supervisory system(ITS)

High-speed Way supervisory/Tele-Communication System

Security protection system, TV medical treatment

Long-distance Muti-media Schooling, Campus monitoring

Long-distance broadcast television transmission system

High-building Security Protection, Military Tele-Com projects
Factory:
Advanced dust-free workshop

Experienced technicians

Mature production technology

Standard production process
Information you want to know more:
Reachable Continents: Asia, Europe, Oceania, Africa, the Americas
Arrival Date: 5 to 7 days
Selectable Logistics: FedEx, DHL, TNT,UPS or EMS
Payment Methods: L/C, T/T, Western Union, HSBC, Paypal as well as Cash Payment
Warranty: 1-3 years
Discounts, Promotions and Gifts: Please just contact our online customer services or pay attention to our website.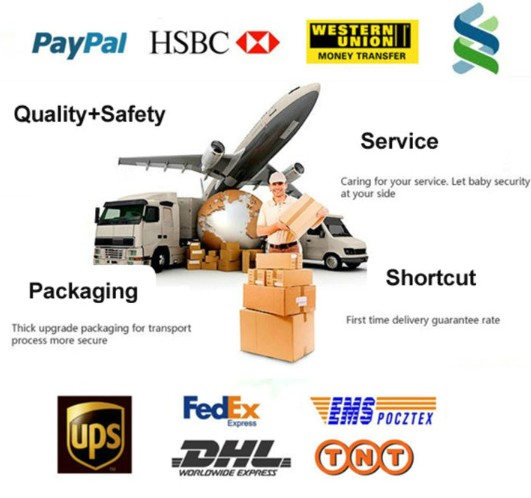 Related Read:
Please pay attention to our SNS pages: 
Video+ Audio+ Data Multiplexer Description
Video+ Audio+ Data Multiplexer with data transceivers feature a robust design well, 24-Bit Digitally encoded audio over one fiber and support 10-bit PCM digital video transmission, it is frequently used in radio and television transmission, web-controlling, broadcast television transmission system, railway/highway monitoring, security, video conferencing and other fields. In addition, Self-adapt in PAL, NTSC and SECAM systems. Farthest transmitting distance is up to 100km with ASIC design.
| | |
| --- | --- |
| SDV-1110ZZFST/R | 1 Channel Forward Video+1 Channel Forward Audio+1 Channel Return Data |
| SDV-1210ZZFST/R | 1 Channel Forward Video+2 Channel Forward Audio+1 Channel Return Data |
| SDV-1110DZFST/R | 1 Channel Bi-directional Video+1 Channel Forward Audio+1 Channel Return Data |
| SDV-1110DZFST/R | 1 Channel Bi-directional Video+1Channel Bi-directional Audio+1 Channel Return Data |
| SDV-2110ZZFST/R | 2 Channels Forward Video+1 Channel Forward Audio+1 Channel Return Data |
| SDV-2010DFST/R | 2 Channels Bi-directional Video+1 Channel Return Data |
| SDV-2210ZZFST/R | 2 Channels Forward Video+2 Channels Forward Audio+1 Channel Return Data |
| SDV-3110ZZFST/R | 3 Channels Forward Video+1 Channel Forward Audio+1 Channel Return Data |
| SDV-4110ZZFST/R | 4 Channels Forward Video+1 Channel Forward Audio+1 Channel Forward Data |
| SDV-4130ZDDST/R | 4 Channels Forward Video+1 Channel Bi-directional Audio+3 Channels Bi-directional Data |
| SDV-8110ZZFST/R | 8 Channels Forward Video+1 Channel Forward Audio+1 Channel Return Data |
| SDV-8130ZDDST/R | 8 Channels Forward Video+1 Channel Bi-directional Audio+3 Channels Bi-directional Data |
| SDV-16130ZDDST/R | 16 Channels Forward Video+1 Channel Bi-directional Audio+3 Channels Bi-directional Data |