Using fiber optic transceiver interface,Electronic industry new
Because of Cloud Computing (Cloud Computing) rise, and consumer electronic products innovation constantly, promote internal and external high-speed transmission interface continuing toward the higher transmission rate, fiber optic transceivers will be widely used.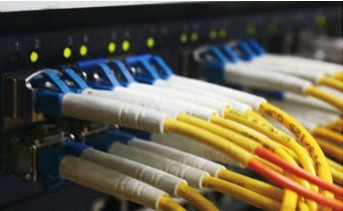 In the industry trend, transmission interface, instead by fiber optic transceivers,is already a inevitable trend, and will produce very big new business opportunities. Despite the current SiOB technology and other key group like Laser Driver (Laser Driver), and turn resistance put amplifier (TIA), vertical cavity surface emitting laser (VCSEL) and light Diode (Photo Diode, PD) acquired by mroe than half of the foreign manufacturers. But in terms of the domestic electronic industry scale and product development technology,it can be expected soon that the energy technology can compare favourably with international companies in the future.However fiber optic transceivers steps into high threshold, and the industry trends is clear.It is expected that the domestic firms will have very big development space in this piece of field-fiber optic transceiver transmission, and will be new blue ocean of electric industry .