This article Introduces some popular fiber optical connectors.
Firstly, One of a common type of fiber optical connector is the FC/PC. This connector has a pin that connects to the female component and screws tightly into place. Though these connectors have been used for a long time, in 2011, snap-type connectors, such as the LC and the SC connectors are becoming more popular.
Secondly, the ST fiber-optic connector is one of the most common. Major telecommunication companies often use this type of connector because it is easy to install and relatively inexpensive. Loss of data can occur with this type of connector if the cable is misaligned with the female component. Simply unplugging and replugging the device is generally enough to correct this loss. An MT fiber-optic connector is a similar device, with 12 heads, that is used to connect to ribbon cable.
A number of different types of problems must be overcome by a fiber-optic connector. These include situations in which the two sides of the fiber-optic lines do not touch or do not line up perfectly. Problems with the connection cause a loss of data and speed in the line.
Sopto supplies ST, SC, LC, MU,FC and MT-RJ fiber optical connectors. Besides, ST, SC, LC, MU,FC and MT-RJ patch cords, fiber adapters also available on Sopto. If any demand, you can send an email to elina@sopto.com.
Recommended Products: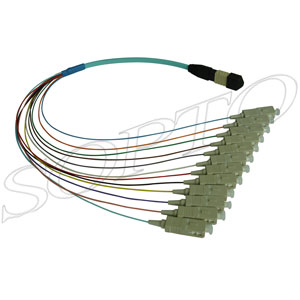 High precision pins for fiber alignment
UPC and APC available
Save time and cost
Material meet ROHS requirement
Push/pull mating for quick installation
High density and compact size